The Santa Clara County Association of REALTORS® Presents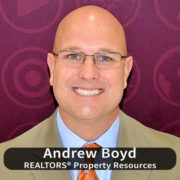 Andrew Boyd launched his real estate career 22 years ago as a residential sales agent. After working for a private company, he joined the RE/Max organization. Later, Andrew joined eRealty.com, thrilled with the prospect of injecting technology into his business.
Prudential Real Estate Affiliates acquired eRealty.com for their suite of technology tools. Andrew joined Prudential and took on two distinct roles. As the director of MLS Compliance, Andrew focused on working with MLSs to secure data feeds on behalf of Prudential affiliates. Additionally, Andrew was a member of the Platform team, charged with training Prudential REALTORS® on how to incorporate this new technology in the everyday real estate business. Andrew was later recruited back into the management side of the business for a large real estate firm in Houston. Andrew managed an office of approximately 70 agents. Andrew has also worked in real estate franchise sales and in direct broker consulting.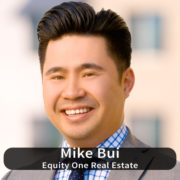 Mike Bui has been in the real estate business for 7 years and spent the last 4 years as the owner of a boutique real estate firm with 27 agents in 2 offices. He was recently named "Top 4 Under 40" by the California Association of REALTORS®. He is a former chair of the Santa Clara County Association of REALTORS® Young Professionals Network. Mike is a full-time Husband and Dad to two of the most awesome babies, Lando and Charlie.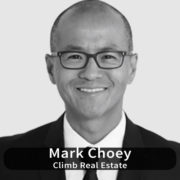 Mark Choey is co-founder, partner, CTO of Climb Real Estate and was instrumental to lead Climb to being one of the top residential real estate brokerages in San Francisco. Mark has led the strategy and development of CLIMB since its inception in 2006 as a sales group, later as an independent brokerage in 2010, and through to the successful acquisition by NRT, the nation's largest residential real estate brokerage. Today, Mark helps direct the strategic vision and long term plans of Climb and serves as founder and Managing Director of CLIMB | LABS, the company's innovation arm.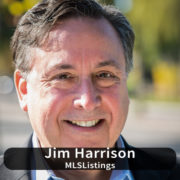 Jim Harrison is a nationally recognized leader of one of the largest Multiple Listing Services (MLS) in Northern California. Located in the heart of Silicon Valley, MLSListings Inc. serves more than 16,000 subscribers, representing some 6,000 real estate firms, conducting business in more than 28,000 square miles of premiere California counties. He is a 30-year real estate industry veteran with vast REALTOR® association and regional MLS management experience in the states of California, Texas, and Virginia. Currently serving on the Advisory Board for Realtors Property Resource® (RPR), he is also on the MLS Executive Advisory Board to the National Association of REALTORS Leadership Team, the Executive Advisory Committee for MOVE.com, the NAR Corporate Ally Program Advisory Board, and the Silicon Valley Alliance of Chief Executives.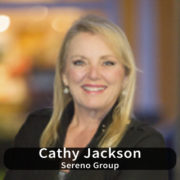 Cathy Jackson brings over 30 years of Real Estate experience and a comprehensive understanding of the Bay Area market.  Through the rich experiences of her 30-year career, she has developed a strategic and detailed process and assembled a team of professionals dedicated to supporting her clients. A combination that has been extremely successful.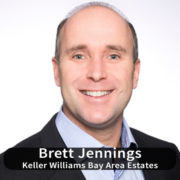 After only 6 full years in the business, Brett Jennings leads one of the top producing real estate team in the USA. In 2013, the Wall Street Journal and RIS Media recognized Brett Jennings as being in the top 1,000 real estate agents in the USA. With over one million agents in the country, this prestigious award places Brett in the top 1/10th of the top 1% among his peers. Skilled in marketing and certified as a negotiation expert, Brett brings the knowledge and expertise necessary to help homeowners consistently sell their homes for top dollar. His aggressive approach to internet marketing represents just one segment of his 115 point home selling process that has sold his clients homes for up to 18% more than neighborhood averages.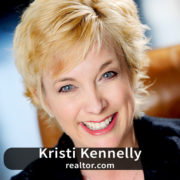 Kristi Kennelly, former Broadway performer, has been involved in real estate marketing and mortgage technology since 1998, but boasts she can still do a headstand. Her focus is effective marketing strategies/tactics, communication and how to best leverage technology to get it all done. Kristi has rejoined the Realtor.com team as a National speaker after spending 9 years leading the marketing department for Interthinx, a First American Company and recipient of Mortgage Technology Magazine's prestigious10X and Synergy Awards. She enjoyed creating and producing training films for the mortgage industry and government agencies such as FSI: Fraud Scheme Investigation and Fraud Angels, generating thousands of requests and garnering over 20 accolades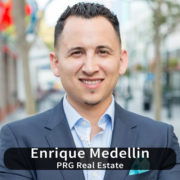 Enrique Medellin has over 13 years of experience as a broker, team leader and Real Estate investor and has since participated in hundreds of transactions. He now leads PRG Real Estate, a new breed of Realtors who are redefining traditional methods by bringing a fresh and modern approach to Real Estate. Enrique attributes his success to his expert understanding of the complexities of real estate transactions, his strong negotiation skills and always putting the client's interest first.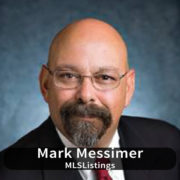 Mark Messimer is the Director of Professional Development for MLSListings. He leads a team responsible for ensuring that more than 16,000 subscribers not only understand the rules and procedures of one of the largest multiple listing services (MLS) in Northern California, but also how to start and grow their real estate careers using the leading-edge technology tools and services that MLSListings offers.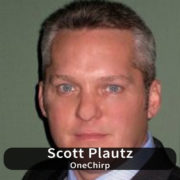 Scott Plautz – Co-Founder and CEO
Dynamic leader with over 20 years of experience strategizing, developing and managing successful teams through the sales, marketing and business development process resulting in consistent over achievement of performance goals in high tech industries, real estate development and entrepreneurial startups. Proven record of success leveraging a collaborative approach to drive strategic sales, marketing and new business development through executive relationships in direct & channel sales while establishing strategic partnerships, alliances and revenue generating relationships to increase revenue & profit. Scott has degrees in Business Administration and Marketing from the University of Colorado.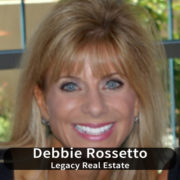 Debbie Rossetto has been an active full-time Realtor since 1988. With a prior corporate background in finance and marketing, she assimilated well into the business and developed systems and procedures that advanced her past the $1 billion mark in sales volume by the end of 2013. The consumers, both buyers and sellers, know her for her systematic and meticulous approach to the preparation of the property for sale, complete and thorough documentation, and a roadmap for success that is available to each seller, buyer and even the cooperating agents. Debbie believes in doing everything you can today and never putting anything off until tomorrow.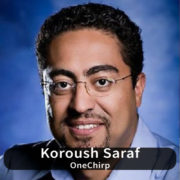 Koroush has been co-founder and senior executive at private and public Silicon Valley companies with 17 years of experience bringing products to market in Networking, Wireless, Security and Mobile Applications. An area of recent activity has been in IOT and Big-Data Analytics for Location Based Marketing. Koroush has degrees in Electrical Engineering, Computer Architecture and Telecommunications from University of Southern California, Stanford University & University of Maryland.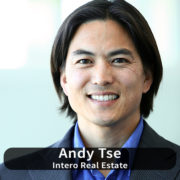 Andy Tse sold over 130 homes and over $150 Million in Bay Area real estate in 2016. These accomplishments placed him at #1 in Saratoga in 2016. He is ranked in the Wall Street Journal as one of the nation's Top 200 REALTORS®. Over the last 15 years, through masterful negotiation, deal making and unparalleled customer service, Andy has earned a reputation as one of the most sought after real estate professionals in the Silicon Valley. Andy is committed to developing and maintaining seamless relationships with his clients in order to achieve all of their real estate related goals and dreams. By offering a custom-tailored marketing strategy combined with technology and global outreach, Andy is able to get exceptional results for his clients in any type of market conditions.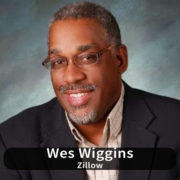 Wes Wiggins is Director of MLS & Industry Development for Zillow Group. Before joining Zillow he was the Association Executive for JTHS Realtors® in Florida, and prior to that was CEO of Regional MLS in Florida. Wes has been active in the industry for over 10 years, beginning as a licensed REALTOR® in Tucson, Arizona and then employed as MLS Vice President for the Tucson Association of REALTORS®. During this time Wes has served on multiple NAR committees, the CMLS Board of Directors and the Realtor.com Executive Advisory Committee. Wes is passionate about the real estate industry and enjoys being a part of its ongoing evolution.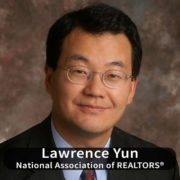 Lawrence Yun is Chief Economist and Senior Vice President of Research at the NATIONAL ASSOCIATION OF REALTORS®. He oversees and is responsible for a wide range of research activity for the association including NAR's Existing Home Sales statistics, Affordability Index, and Home Buyers and Sellers Profile Report. He regularly provides commentary on real estate market trends for its 1 million REALTOR® members. Dr. Yun creates NAR's forecasts and participates in many economic forecasting panels, among them the Blue Chip Council and the Harvard University Industrial Economist Council. He appears regularly on financial news outlets, is a frequent speaker at real estate conferences throughout the United States, and has testified before Congress. Dr. Yun appears often as a guest on CSPAN's Washington Journal and is a regular guest columnist on the Forbes website.