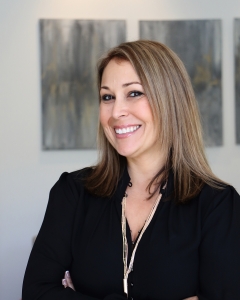 Instructor: Tamara Suminski
COST
$129
(Early Registration $99)

Early Bird Registration Ends
June 11, 2020
Course Objective
At the conclusion of this course, students will be able to:
Select appropriate comparables and make accurate adjustments to them, for use in developing home price opinions
Guide sellers and buyers through the details of CMAs and the underlying pricing principles that inform them
Interact effectively with appraisers
Learning Objectives
Module 1: Principles of Pricing
Identify the purpose and benefits of CMAs
Define key terms related to pricing
Interpret Article 11 of the REALTOR® Code of Ethics as it relates to pricing properties
Module 2: Choosing Appropriate Comparables
Recognize appropriate criteria, resources, and guidance in choosing comparables
Identify causes of imperfect information and its consequences with for pricing properties
Use appropriate comparables in a CMA
Module 3: Preparing the CMA
Explain key principles of pricing that impact CMAs
Recognize correct guidance, as well as common challenges and errors, in adjusting comparables
Adjust comparables, using values developed from appropriate averages and cost data
Module 4: Presenting the CMA
Discuss CMA documents and pricing conclusions with clients
Address client concerns about pricing
Explain value principles to clients
Module 5: Working with Appraisers
Recognize the purpose of appraisals and the scope of the appraiser's role
Describe how real estate agents can work constructively with appraisers
Assess an appraisal and proceed appropriately when you think it contains inaccuracies
Module 6: Honing Your Pricing Habits
Recognize strategies and tactics for keeping up to date on your markets
Recognize common client misconceptions about price
Employ best practices for pricing properties in your daily work
Grow Your Business with Designations!  Stand out from the crowd and show your clients your dedication to the industry.  
Get the Trifecta of NAR Designations!  When you sign up for RENE, ABR and SRS together, not only will you get a discount, you will also get PSA FREE!  
Valued at over $900 if purchased individually – get all 4 NAR designations for only $750.  
RENE (Real Estate Negotiation Expert): February 11-12
ABR(Accredited Buyers Agent): May 6-7
SRS (Seller Representative Specialist): June 16-17
PSA: June 18
Here's the fine print – you must attend all 3 (RENE, ABR, SRS) designations to qualify for the free PSA class.  
Interested in sponsoring this class?
Click here for sponsorship info