Commercial Referral Agent Profile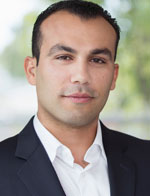 At CSR Commercial, we seek to revolutionize Commercial real estate by providing the most attentive customer service and unwavering body of work. Through social media platforms, we seek to build relationships with anyone interested in commercial real estate, whether you're buying, selling, investing or leasing. Our agency works by referral and we've built our business that way. This allows us to spend our time providing clients with diligent consistency and responsiveness.
CSR Commercial is a full-service commercial real estate agency defined by its thoroughness, attentiveness, and thoughtfulness. Our dedication to our clients sets us apart; so we invite you to come by the office and talk to one of our commercial agents. You will find an atmosphere epitomized by family and business. With a strong code of ethics and agents who absolutely love what they do, we strive for only the best outcomes.
We assist with every step of the buying, selling, investing and leasing processes. We provide tenant representation for business owners as well as property owners. The benefit of having a resourceful and knowledgeable agency backing you, is knowing you will get the fairest offers, stress-free negotiations, and peace of mind that everything is done with the utmost regard to solid ethics, quality, and care.