Commercial Referral Agent Profile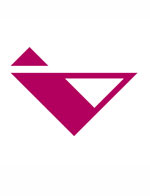 Specialty: Investment Sales
DRE #: 01784630
Phone Number: 510.213.8883
Agent Type: Commercial Only
Designations and Certification: CCIM, CIPS
Languages Spoken: Cantonese, Vietnamese
Mentor: Yes
Business Name: The Ivy Group
The Ivy Group, headquartered in Fremont, CA, is the leading commercial and investment real estate firm with expertise in consulting, brokerage and technology solutions. We advise clients in the areas of acquisition, disposition, leasing, partnership formations, portfolio/asset management and value-added services. The Ivy Group offers best-in-class solutions by leveraging innovative process, technology and market conditions to tactically identify the best return on investments. We specialize in office, retail, medical, multi-family, hotel/motel, industrial warehouse, self storage and vacant land. By offering a wide range of comprehensive professional expertise including buyer/seller negotiations, landlord/tenant representations, portfolio management, site selection, investment analysis, strategic consulting and risk management, we help clients balance long-term strategies with short-term expediency to create, grow and maintain value.
Website: http://www.ivycommercial.com
Address: 39488 Stevenson Place, Suite 100
City: Fremont
State: CA
ZIP Code: 94539
Service Area: Alameda, San Mateo, Santa Clara
Team: Yes