There were no results found.
There were no results found.
Alan Wang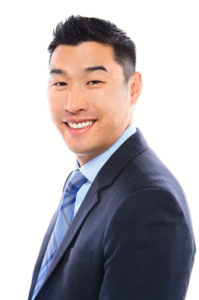 Alan is the Founder of the Alan Wang Realty Group. He has been a Realtor® in the San Francisco Bay Area since 2003 and is currently with Keller Williams Realty. He ranks in the top 1% of all Keller William Agents in Northern California and Hawaii and is a Trainer and Mentor. Alan is a leader who is passionate about ushering in the next generation of customer centered real estate service professionals. Alan has been in the technology industry for over 14 years with roles in Engineering, Project/Program/Product Management and Business Development. He has worked at companies such as Sun Microsystems, Cisco Systems, Google and Linkedin.
Born and raised in the Bay Area, Alan is a native to the area and intimately familiar with the current market and all aspects of Real Estate in the region. You can rest assured that if there is a home that fits your needs, or one that needs to be sold, his knowledge and experience coupled with his drive he can make the transaction a simple and seamless process.
Alan graduated from Santa Clara Univeristy in Business Operations & Management Information Systems, (OMIS) is a Stanford Certified Program Manager (SCPM) and has a MBA from UC Berkeley's Haas School of Business.
Alan is a member of the National Board of Realtors®, the California Association of Realtors and the Silicon Valley Association of Realtors®. Alan is fluent in four languages; English, Mandarin, Cantonese and Spanish and is an avid Football, Baseball and Basketball fan.
about SCCAOR
The Santa Clara County Association of REALTORS® (SCCAOR) exists to meet the business, professional and political needs of its members and to promote and protect private property rights.
With an association membership of approximately 6,000 REALTORS® and 400 Affiliates, SCCAOR offers leadership, educational, political and networking opportunities.