There were no results found.
There were no results found.
Anthony Prichard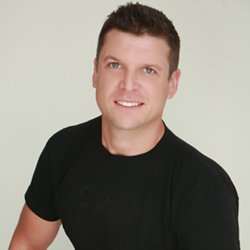 Anthony Prichard has a solid background in corporate sales, business management, and fix & flip construction and remodeling. Through the power of YouTube he teaches real estate agents and business owners how to generate 1 – 2 incoming leads PER DAY with videos on YouTube. Anthony focuses on working for Realtors and Homebuilders because YouTube has the 'Oprah effect' on local search. Ask yourself, what is the highest ticket item in any geographical area?
As a Certified Google Partner and YouTube specialist, Anthony knows how AdWords and Analytics tracks every impression, view, and click. Anthony has successfully transitioned from a traditional "sales rep." to an automated online lead generator by publishing short quick videos, spending only 30 minutes a week on his video marketing strategy and he wants to show you and your group how to do the same.
Because of his sales background Anthony can teach video marketing better than any filmmaker, advertising agency or underground YouTuber. He pulls from 25 years of experience in sales, with a commission only compensation structure and he shows you how to build relationships through an emotional connections, and common ground through report building.
In his experience as a salesman and a business owner Anthony learned first hand how to use videos for advertising, case studies, testimonials, staff trainings, and email campaigns. Working for Halliburton and then onto the world's largest residential foundation repair and waterproofing company, Anthony specializes in coaching people to look good on video, by delivering sound bites, and eliminating their fear of the camera by creating a compelling call to action.
In his spare time, he coaches competitive boys soccer, swims three miles a week, rides a bike, runs, hikes 14ers, is a ski instructor, and cooks organic food like a boss in his small little kitchen in Denver, CO with his 13 year old daughter Taryn.
about SCCAOR
The Santa Clara County Association of REALTORS® (SCCAOR) exists to meet the business, professional and political needs of its members and to promote and protect private property rights.
With an association membership of approximately 6,000 REALTORS® and 400 Affiliates, SCCAOR offers leadership, educational, political and networking opportunities.