There were no results found.
There were no results found.
Ashlee D. Gonzales, Esq.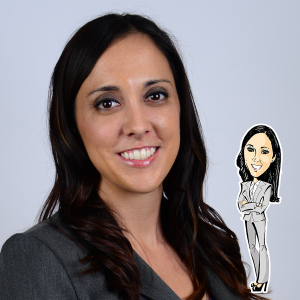 Attorney Ashlee D. Gonzales (nee Adkins), Esq. is the newest addition to the legal team at Brewer Offord & Pedersen LLP. Before passing the California Bar exam in November 2015, Ashlee started out as an assistant office manager for the firm, where she handled new client inquiries, assisted attorneys with drafting motions & pleadings, completed research projects, and filed documents with the court. Attorney Gonzales practices real estate law, including landlord & tenant matters.
Before coming to work for Brewer Offord & Pedersen LLP, Ashlee Gonzales received her law degree from John F. Kennedy University College of Law. While earning her law degree, Gonzales worked as a legal research assistant for a civil law firm in Walnut Creek, gaining experience in drafting pleadings, performing legal research, and completing business incorporation documents.
During her tenure at John F. Kennedy University, Ashlee excelled in her legal studies, earning Dean's List recognition for the College of Law every year between 2012 and 2015. Gonzales was a three-time recipient of the Witkin Award for Academic Excellence, which recognizes California law students who attain the highest grade in a qualifying course. Ashlee received the award in Criminal Law, in Community Property, and in Professional Responsibility. While a student, Gonzales served as a teacher's assistant for the 2013 academic year and volunteered as a Certified Legal intern for the Elder Law Clinic for the Fall 2014 semester. Ashlee helped clients with their estate planning issues, including drafting documents and conducting legal research. In conjunction with her stint at the Elder Law Clinic, Gonzales worked as an assistant for the Law Office of Greta Jenkins, an estate planning law firm.
In May 2011, Ashlee Gonzales earned a Bachelor's of Science in Business Administration from California State University¬ – Sacramento. Ashlee competed as a NCAA Division I student athlete as a catcher for the Women's Softball Team. She walked on to the team her first year, and was the team captain during her senior year, when she was earned the National Fastpitch Coaches Association (NFCA) Scholar Athlete Award.
about SCCAOR
The Santa Clara County Association of REALTORS® (SCCAOR) exists to meet the business, professional and political needs of its members and to promote and protect private property rights.
With an association membership of approximately 6,000 REALTORS® and 400 Affiliates, SCCAOR offers leadership, educational, political and networking opportunities.