There were no results found.
There were no results found.
Ben Dupré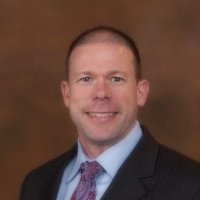 Ben is a father of two boys, and husband, and credit report and consumer protection attorney in Santa Clara, CA. Ben graduated from Santa Clara University School of Law (graduating in the top 20% of his class with a cumulative g.p.a of 3.59. For the last thirteen years, Ben volunteers and provides pro-bono services at various community based organizations, assisting underserved members of our community with consumer protection related matters.
Together with Ronald Wilcox, they have co-counseled arbitration's resulting in some of the largest awards in the state of California regarding consumer law. Ben has also done multiple jury trials resulting in verdicts well over six figures awarded to consumers, plus attorney fees and costs. Over his tenure, Ben has also counseled over one thousand consumers regarding finances and credit reports.
about SCCAOR
The Santa Clara County Association of REALTORS® (SCCAOR) exists to meet the business, professional and political needs of its members and to promote and protect private property rights.
With an association membership of approximately 6,000 REALTORS® and 400 Affiliates, SCCAOR offers leadership, educational, political and networking opportunities.