There were no results found.
There were no results found.
Brian Buffini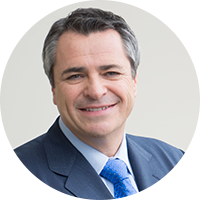 Brian Buffini was born and raised in Dublin, Ireland, and immigrated to San Diego in 1986 where he became the classic American rags to riches story.
After becoming one of the nation's top Realtors®, he founded Buffini & Company™—an organization dedicated to sharing his powerful lead-generation systems with others.
Based in Carlsbad, California, Buffini & Company has trained over 3 million business professionals in 37 countries and currently coaches and trains more than 25,000 business people across North America.
Today, Brian travels the world sharing a message of encouragement about how to "live the good life." His wit, wisdom and motivational style make him a dynamic speaker, adept at helping people tap into their full potential and achieve their dreams. In 2017, he became a New York Times, Amazon and Wall Street Journal best-seller with his latest book, "The Emigrant Edge".
about SCCAOR
The Santa Clara County Association of REALTORS® (SCCAOR) exists to meet the business, professional and political needs of its members and to promote and protect private property rights.
With an association membership of approximately 6,000 REALTORS® and 400 Affiliates, SCCAOR offers leadership, educational, political and networking opportunities.