There were no results found.
There were no results found.
Darryl Davis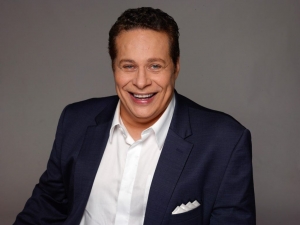 What began as a way to support his acting career later became Darryl's true passion and lifelong mission. Darryl became a real estate agent at the age of 19 and quickly climbed the ladder to become a Top Producer averaging 6 transactions a month. Then a licensed Broker and manager of a new office that became the #1 listing and selling branch within its first 6 months of operation. Some of Darryl's other accomplishments include:
As an agent, he averaged 6 transactions a month focusing on FSBOs and Expireds. In addition, he opened an office as a manager that become #1 in the first 6 months.
Best-Selling Author for his book, "How To Become a Power Agent in Real Estate"
One of the Highest Rated Speakers at the National Association of Realtors® Convention the past several years
Founder of the only year-long real estate coaching program, The POWER Program® which has proven results of agents doubling their income over their previous year
The only real estate speaker to be given the opportunity to audition for the NBC television series, "Last Comic Standing"
He was considered to be one of the 3 judges for NBC's "American Home Builders" with Nate Berkus
Darryl is one of the few real estate speakers to have earned the Certified Speaking Professional (CSP) designation, which is conferred by the National Speakers Association. It is the speaking profession's international measure of professional platform skill, which is held by less than 2% of all speakers worldwide
about SCCAOR
The Santa Clara County Association of REALTORS® (SCCAOR) exists to meet the business, professional and political needs of its members and to promote and protect private property rights.
With an association membership of approximately 6,000 REALTORS® and 400 Affiliates, SCCAOR offers leadership, educational, political and networking opportunities.