There were no results found.
There were no results found.
Emily Line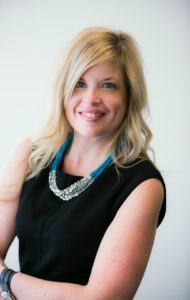 Emily Line is Vice President of Commercial Services for the Realtors Property Resource® (RPR), a wholly owned subsidiary of the NATIONAL ASSOCIATION OF REALTORS® (NAR).  Emily is passionate about educating on data driven insight and has maintained her academic prowess in Interdisciplinary Research (integrating information, data, techniques, tools, perspectives, concepts, and/or theories to solve problems) throughout her career.  She works along the side of Local and State REALTOR® Associations, National Real Estate Companies, Colleges and Universities, as well as a variety of technology companies to explain the role of technology and analytics within the commercial real estate industry.  Internally, Emily collaborates with the RPR Product and Development Team to execute business strategies and technology advancements. Prior to RPR, Emily managed Development and Outreach for the Commercial Real Estate (CRE) Division of the NAR, where she provided national legislative updates, delivered timely CRE research and connected REALTOR® members with continuing education opportunities.  Emily has been with NAR for ten years.  She also serves on the Board of Advisors for CommissionTrac, an Atlanta based company who delivers cloud-computing solutions for CRE commission tracking.
Emily is a third generation University of Michigan alumni and makes every effort to cheer on her "Maize and Blue" athletic teams.  Emily earned a Masters degree from the University of Michigan and a Bachelor of Arts degree from Albion College.   She devotes a great deal of time to volunteer work on the Leadership Team for Special Days Camp, the second longest running pediatric oncology camp in the world.
about SCCAOR
The Santa Clara County Association of REALTORS® (SCCAOR) exists to meet the business, professional and political needs of its members and to promote and protect private property rights.
With an association membership of approximately 6,000 REALTORS® and 400 Affiliates, SCCAOR offers leadership, educational, political and networking opportunities.