There were no results found.
There were no results found.
Jerry Kidd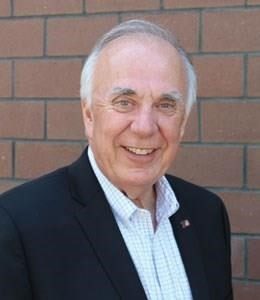 Jerry Kidd has been involved in the real estate industry for over 31 years in a wide variety of roles. He has listed and sold real estate, been a Sales Manager for Merrill Lynch Realty, managed offices for Merrill Lynch Realty, Prudential California Realty, Mason McDuffie Real Estate, Alain Pinel Realtors and Pacific Union GMAC Real Estate.
Additionally he was a Regional Manager for Pacific Union GMAC, as well as later being their Training Director. He also was Mason-McDuffie's first IT Director and personally built their first web site in 1995. Just recently he was Director of Technology, Training and Social Media for Bradley Real Estate.
Currently he manages both Danville Offices, the Blackhawk Office and the Concord office for Berkshire Hathaway HomeServices Drysdale Properties!
One of the other positions that he currently holds is as an instructor for the California Association of REALTORS® Graduate Realtor Institute (GRI). He authored the GRI 107 "Technology Applications in Real Estate" course, and co-authored the GRI 106 Course, "Money Making Strategies in Real Estate" (essentially a course on prospecting)
In addition he is certified as both a zipForms Instructor and a Docusign Instructor. And if that wasn't enough, he is an Instructor for the National Association of REALTORS® Senior Real Estate Specialist (SRES), ePro and the Military Relocation Professional certifications.
He holds the CRB, CRS, GRI, SRES and ePro certifications/designations. He also hold's 3 Microsoft Certifications, 2 from COMPTIA and 1 from Cisco.
His passion lies in helping agents understand and utilize a wide range of software and hardware tools that will help them generate more business, and stream line the business they already have.
Long before he did any of this he became a United States Marine and served in Viet Nam in 1968 and 1969.
about SCCAOR
The Santa Clara County Association of REALTORS® (SCCAOR) exists to meet the business, professional and political needs of its members and to promote and protect private property rights.
With an association membership of approximately 6,000 REALTORS® and 400 Affiliates, SCCAOR offers leadership, educational, political and networking opportunities.