There were no results found.
There were no results found.
Lorena Roel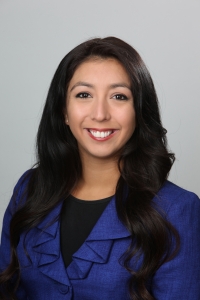 Attorney Lorena Roel, Esq. is the newest addition to the legal team at Brewer Offord & Pedersen LLP.
Before coming to work for Brewer Offord & Pedersen LLP, Lorena Roel practiced in Trust and Estate for two years, in which she oversaw the distribution of assets from probate proceedings and trust administration, handled new client inquiries, assisted with drafting trusts, amendments, motions & pleadings, completed research projects, and filed documents with the court.
Prior to practicing law, Lorena Roel was a consultant providing strategic and direct management support to the Director of Operations and Program Assistant Project Manager within Space and Naval Warfare Systems Command (SPAWAR).
Lorena Roel received her law degree from California Western School of Law. While earning her law degree, she worked as a legislative intern for a California State Senator, a research associate for the World Trade Center San Diego, and as a law/file clerk for a couple of small law offices.
In June 2011, Lorena earned a Bachelor of Arts in History and a minor in Art History from University of California-Santa Barbara.
At Brewer Offord & Pedersen LLP, Lorena Roel practices real estate law, including landlord & tenant matters.
about SCCAOR
The Santa Clara County Association of REALTORS® (SCCAOR) exists to meet the business, professional and political needs of its members and to promote and protect private property rights.
With an association membership of approximately 6,000 REALTORS® and 400 Affiliates, SCCAOR offers leadership, educational, political and networking opportunities.