There were no results found.
There were no results found.
Luis Mendoza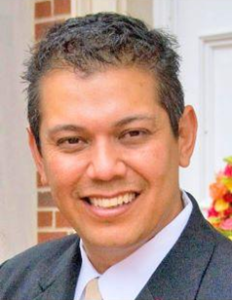 Luis A. Mendoza was born in Mexico City, Mexico, and has been a local in San Diego for twenty years. Being bilingual and bicultural, he has always had an entrepreneurial spirit. Through his professional experience, he has become an leader with excellent negotiation and customer service skills within the real estate industry.
As the real estate industry consistently changes, Luis educates himself as well as his agents nationwide to brainstorm on how to overcome any challenges that come their way in any transaction in order to meet the clients' needs. When Luis moved to the United States twenty years ago, his first challenge was to learn to speak English at the high school level. He then moved on to become a soccer player at the college level. He was active with different sports growing up in San Diego including surfing, softball, soccer, and running. He is a two-time San Diego Rock and Roll Marathon finisher proving his dedication to any personal and business goal. Luis attributes his customer service skills to working at Nordstrom for over ten years where he worked in management. One of his greatest accomplishments is being part of the top two percent sales force nationwide within the Century 21 system for the last six years as a Centurion.
about SCCAOR
The Santa Clara County Association of REALTORS® (SCCAOR) exists to meet the business, professional and political needs of its members and to promote and protect private property rights.
With an association membership of approximately 6,000 REALTORS® and 400 Affiliates, SCCAOR offers leadership, educational, political and networking opportunities.