There were no results found.
There were no results found.
Maine Shafer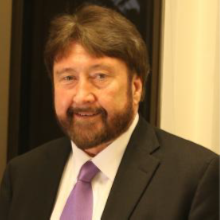 Maine Shafer, J.D, has more than 15 years' experience as a professional speaker delivering tax reduction strategies on behalf of Bradford and Company, Inc. Maine consistently earns student
evaluation ratings in excess of 9.65 on a scale of 1 to 10, a testament to his ability to make taxes a cash resource for participants.
Maine's strong background in taxes started when he worked on the staff of a U.S. Senator on Capitol Hill, while receiving his Juris Doctorate from Georgetown University Law Center. His tax education continued during his clerkship with the Chief Judge of the Eighth Circuit Court of Appeals and while working as an Assistant Attorney General for the State of New Mexico.
Maine's platform abilities have involved not only making tax information clear and usable, but also delivering sales and motivational speeches and programs throughout the Western United
States and hosting a radio talk show.
Your Source for Tax Solutions: Bradford and Company, Inc.
Bradford and Company, Inc. was founded by W. Murray Bradford, CPA, tax specialist and author of the Prentice-hall Business Tax Deduction Master Guide. Mr. Bradford's tax reduction programs have been presented to over 500,000 participants since 1979.
Murray's background includes nine years at the international accounting firm of Price Waterhouse, where he was selected from thousands to serve four years in the Price Waterhouse national office in Washington D.C. He has been a featured advisor in the Wall Street Journal, USA Today, Money Magazine, the Washington Post, Fortune, REALTOR Magazine, Changing Times, and the Journal of the American Society of CLU's. In addition Mr. Bradford has appeared on TV/Radio: CBS New Nightwatch, Financial New Network, Fox, KCBS New York, and KGO Television. He has been a featured speaker for: American Institute of CPA's, New York Life, American Express Financial Services, San Francisco Lawyer's Club, National Association of REALTORS, American Dental Association, California Medical Society, American Psychiatric Association, and hundreds of other groups.
about SCCAOR
The Santa Clara County Association of REALTORS® (SCCAOR) exists to meet the business, professional and political needs of its members and to promote and protect private property rights.
With an association membership of approximately 6,000 REALTORS® and 400 Affiliates, SCCAOR offers leadership, educational, political and networking opportunities.