There were no results found.
There were no results found.
Mica Coleman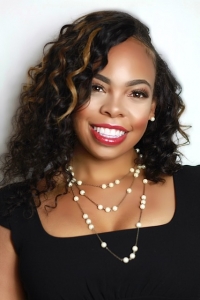 Mica Coleman | Commercial Real Estate Trainer
Mica Coleman is a successful Author, Entrepreneur, Educator, and Real Estate Investor. She began her journey 15 years ago as a mobile notary and now shares her success in real estate and investing with Residential Agents and Investors seeking to venture into Commercial Real Estate.
Mica is the founder of "Healthy Financial Futures, Inc. (HFFI)"- a financial consulting and investment firm. HFF, Inc. offers product and services that equip clients with skills to make smart financial decisions to acquire effortless cash flow through real estate investing.
Whether Mica is speaking about finances and investing, or whether she's speaking about Commercial Real Estate, you can expect to be challenged to "think outside of the box" and to be educated, inspired and empowered to take control of your destiny.
Mica is the author of an Amazon #1 Best Seller, "The Entrepreneur's Guide to Building Business Credit: 7 Steps to Access More Cash & Maximize Your Profits." She is affectionately referred to as the Business Credit Expert and Coach.
Mica is an active member of several nonprofit organizations throughout Sacramento and the Bay Area including:
NAACP Sacramento – Environmental Director
KAP Foundation – Board Member Financial Consultant,
Operation HOPE – Financial Consultant
Advisory Board Committee for Young Professionals.
about SCCAOR
The Santa Clara County Association of REALTORS® (SCCAOR) exists to meet the business, professional and political needs of its members and to promote and protect private property rights.
With an association membership of approximately 6,000 REALTORS® and 400 Affiliates, SCCAOR offers leadership, educational, political and networking opportunities.