There were no results found.
There were no results found.
Rita Alam-Marzola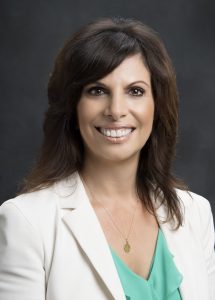 Rita has served over 20 years in the Escrow and Title Industry, all in Santa Clara County. Rita has vast experience in all phases of the business with an emphasis in escrow and sales. Rita has attracted some of the county's most productive real estate agents to work with her because of her ability to fully understand the escrow process as well as the products and services available to support her clients in their success. Rita possesses the skills to do signoffs and has the customer service back ground which allows the buyers and sellers to feel comfortable and
informed during the signing process. She is one of the few individuals in the industry that has the dual key elements to success in the business: knowledge and attitude.
Rita has recently been named the Educational Coordinator for Old Republic Title Company. She has conducted classes for real estate and mortgage professionals throughout the county in groups up to 100 students. In addition, she writes her own class material and trains internally for her company employees. Rita has her office in the Willow Glen branch of Old Republic Title which makes her easily accessible to service the entire county.
about SCCAOR
The Santa Clara County Association of REALTORS® (SCCAOR) exists to meet the business, professional and political needs of its members and to promote and protect private property rights.
With an association membership of approximately 6,000 REALTORS® and 400 Affiliates, SCCAOR offers leadership, educational, political and networking opportunities.