There were no results found.
There were no results found.
Steven Campbell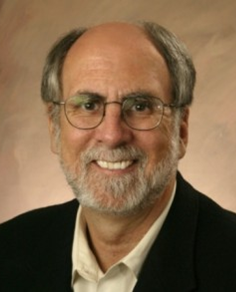 After working in hospital administration for twenty years, Steven Campbell acquired his Masters at the University of San Francisco and went on to pursue his greatest love… teaching. As both a university professor and educational dean in northern California for another 20 years, he now presents easy to understand principles on the brain that can be immediately applied to improve the quality of our thoughts and lives. Steven writes columns in The Community Voice, The Christian Bee and Napa Valley Life Magazine and is author of Making Your Mind Magnificent – Flourishing at Any Age.
SPEAKING TOPICS:
How We Learn – An eye-opening look at the latest research on how your brain learns and then believes everything you tell it…without question.  We learn new ways of thinking (especially when you make those crazy mistakes).
Changing How You See Yourself – An astounding look at the origins of your self-images; one for every skill, talent, aptitude, skill, passion and capacity you have. We learn that although you cannot remove them, YOU CAN CREATE NEW ONES, as discovered by Dr. Eric Kandel's research, for which he received a Nobel Prize.
Creating Goals that Work – We learn the reason goals are so important, and how our self-images are based solely on what we say to ourselves – about ourselves, and what others say to us do not become a part of us until we agree with them.
Changing Your Have-To's to Want-To's – An amazing presentation at the correct motivation for change. There are in fact two: "Restrictive" and "Constructive."  Restrictive actually holds you back, while Constructive ("I don't HAVE to do this, I WANT to. I like what I'm becoming, I LOVE what I'm doing, and it's MY idea") actually drives you forward.
Learned Optimism- We consider the work of Dr. Martin E.P. Seligman out of the University of Pennsylvania, and how people CAN learn to be more optimistic by changing the way they think, especially during the hard times many of us are now facing (job loss, bankruptcies, sickness, etc.)
When We Get Discouraged – We explore the work of Drs. Albert Ellis and Robert Harper on Cognitive Psychology and how our feelings do NOT come from what happens to us, but from our beliefs about what happens to us.  We then discover how we can change those beliefs.
PARTIAL LIST OF PREVIOUS SPEAKING ENGAGEMENTS:
Rotary 2011 Interact Leadership Conference – Keynote
Rotary 2010 District Convention – Keynote
State Farm Insurance  – Keynote
Kiwanis Clubs of Napa & Healdsburg
Soroptimist Club of Santa Rosa
Kaiser Permanente Medical Groups, Northern and Southern California – Keynote and All Day Seminar
North Bay Association of Realtors – All Day Seminar
El Camino Community College in Los Angeles – Keynote
Napa County Office of Education – Keynote
Drug Abuse Alternatives Center – Four Series of Ten Workshops, Keynote  at  Annual Fundraisers
Alzheimer's Association – Northern California and Northern Nevada- Keynote
MedLite Weight Loss & Wellness in Santa Rosa
Head Start Program in Santa Clara County – Keynote
Ensearch Management Consultants – Consultant
TOPS (Taking Pounds Off Sensibly) – Keynote
Oakmont Gardens – Four Series of Ten Workshops on Making Your Mind Magnificent
Aegis of San Rafael – Ten-Workshop Series
Merrill Gardens of Rohnert Park – Ten-Workshop Series
Chancellor Place of Windsor – Ten Workshop Series
Varenna in Santa Rosa – Four Series of Ten Workshops on Making Your Mind Magnificent
Oakview of Sonoma Hills – Ten-Workshop Series
Aegis of Napa Assisted Living – Ten-Workshop Series
Merrill Gardens of Sonoma – Ten-Workshop Series
The Carlisle of San Francisco – Ten-Workshop Series
Lodge at Paulin Creek – Ten-Workshop Series
Aegis of Corte Madera – Ten-Workshop Series
Heffernan Insurance
Rotary Clubs (District 5150) Ignacio, Fisherman's Wharf, Sausalito, Tiburon-Belvedere, Mill Valley, San Rafael Harbor, Novato…
Rotary Clubs (District 5130) Petaluma Valley, Sebastopol Sunrise, Napa, Napa Sunrise, Calistoga
Rotary Clubs (District 5170) Niles Fremont, Dublin, Los Altos,
Rotary Clubs of (District 5160) Vacaville, Vallejo, Pleasanton North
Rohnert Park Chamber of Commerce
SIR (Sons in Retirement) Branches: 92 Oakmont, 76 Santa Rosa, 22 San Rafael, 100 Petaluma, 35 Los Altos, 122 San Rafael, 68 San Rafael…
Job Seekers: ProMatch, CSIX Connect, Career Action Ministries, Job Connections, Phase2Careers, Marin Professionals, Experience Unlimited…
Connect*Work*Thrive Conference – Keynote
Successful Thinkers Network – Alameda, Fremont
Tri-Valley Consultants Forum
BACN (Bay Area Consultants Network)
TESTIMONIALS:
"Without reservation, this was the best presentation I've seen in many years. Some years ago, I heard a presentation by Lou Holtz, the famous football coach, and many of the things he said have stuck with me and been useful going through my life. I would rank a presentation by Steve Campbell to be of that same caliber. Steve is a wonderful mentor and guides the audience on a journey of self-awareness and personal growth. It would be impossible to not be happier after hearing him speak, and I will carry a few of his insights on personal happiness with me for the rest of my life. I liked him so much, I bought two of his books….one to keep and one to share with important people in my life."
– Richard Almini, President & CEO, Legacy Mechanical & Energy Services, Inc.
"Steven was outstanding. It took only about 5 minutes into his presentation when I knew that were in for a wonderful ride….as I scanned the audience, I saw many smiling and nodding their heads in affirmation. His topic quickly tapped into some underlying challenges that we all struggle with. He frequently referenced his sources, authors and experts in the field to further punctuate his points and theories. The use of his personal stories and experiences made his presentation human and relatable. It was very apparent that his presentation was very carefully crafted over a long period of time to come to this superb finished product. I can only speak from a subjective point of view, but his presentation was by far the best we've had so far.
– Scott Chambers, DC, Rotary Club of Niles Fremont, Program Chair
"Steven Campbell had the Chamber members spellbound with his engaging style and subject matter.  He has the right mix of science, story and humor that keeps everyone interested and looking for more information.  I had no idea that our minds were so powerful."
– Pam Stafford, Rohnert Park City Council Member
"Bottle him up and let every caregiver have a case!"
– Northern California Alzheimer's Association
"I have been traveling, but postponed leaving for Colorado so I could hear Steve talk, and I am glad I did. His explanation of how our brains process what we tell it was eye opening, and undeniable when you think about it. Thank you very much for arranging his speaking to us."
– Ed LaBarre, Rotary Club of Sausalito, Program Chair
"When I first heard Steve, it seemed that after he started speaking, suddenly it was over! He was fabulous and his ideas where amazing, I bought his book and literally started reading it while I walked away after his presentation."
– Michelle A. Douhitt, Sacramento, CA
"In all my years as a practicing psychologist I have attended many seminars on the brain and behavior….but none quite like yours. "Intelligent Heart" is such an apropos name! Your style of presentation is so intellectually and emotionally palpable it's actually scintillating at times. The material seems fresh and exciting even if it already familiar. Everything comes alive."
– Kelley Shawn Dolan, Ph.D
"I think it would be safe to say that Steve changed several people's lives after listening to his presentation. I would recommend Steve as a lecturer, speaker, or mentor to anyone interested in improving his or her life of business career. If you ever have the chance to go listen to one of Steve's presentations, DO IT. You will not be sorry."
– Michael Sinatra, Service Category: Writer/Editor
about SCCAOR
The Santa Clara County Association of REALTORS® (SCCAOR) exists to meet the business, professional and political needs of its members and to promote and protect private property rights.
With an association membership of approximately 6,000 REALTORS® and 400 Affiliates, SCCAOR offers leadership, educational, political and networking opportunities.