There were no results found.
There were no results found.
Suzanne Yost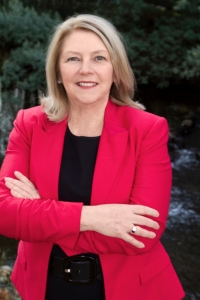 Suzanne Yost has been a Realtor since 1980, currently with Alain Pinel Realtors in Los Gatos, CA. She is a graduate of Cal Poly, San Luis Obispo and Santa Clara University School of Law and is licensed to practice law in California. In addition to being a real estate broker associate and an expert witness, Suzanne teaches contract, risk management and other continuing education courses for the California and local Associations of Realtors and Graduate Realtor Institute as master faculty, as well as being one of 10 facilitators of the NAR Realtor Leadership Program. Suzanne is a past President (2012) of the Silicon Valley Association of Realtors, past Chair of the Bay Area Realtor Leadership Academy, 2009 graduate of the NAR Leadership Academy, has served in various leadership positions for the California Association of Realtors and is a past president of the Rotary Club of Capitola Aptos. Suzanne has recently been awarded the distinction of Director for Life for the California Association of REALTORS, which is the second highest award given by the organization. In 2019 Suzanne will be an NAR Director and Vice Chair of the Amicus Brief Advisory Board.
about SCCAOR
The Santa Clara County Association of REALTORS® (SCCAOR) exists to meet the business, professional and political needs of its members and to promote and protect private property rights.
With an association membership of approximately 6,000 REALTORS® and 400 Affiliates, SCCAOR offers leadership, educational, political and networking opportunities.