There were no results found.
There were no results found.
Ulysses Baltazar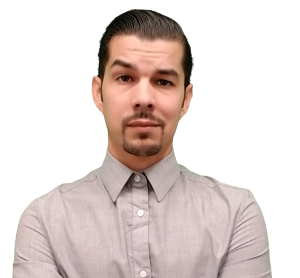 Ulysses Baltazar, Father of two beautiful 7 yr olds, Helen and Jordan and Engaged to Kelsey Gonzalez. He was a Former United States Army Special Forces Soldier now a U.S. Veteran servicing and helping the local community achieve their American Dream in real estate, and helping real estate industry professionals get educated in the constant evolution of technology and it's effects. His mission to help personnel and businesses become self-sufficient marketing experts themselves through coaching, training, strategies and implementation processes.
His Background in Military Aviation, Aerospace and Bio-medical Engineering prepared him for what his life would be today. Transitioning to Real Estate Technology, Social Media and Marketing came naturally and with his incredible technological skills, knowledge and resourcefulness no task, challenge or obstacle was impossible.
His ambition, passion and obsession for coaching and training all started with him simply helping 1 agent struggling with their business as he grew his own real estate team, which soon that 1 agent referred another agent to him, and then another and as day's passed, so did the demand for help in education for Social Media/Marketing and Real Estate Technology. Soon after Ulysses discovered his niche and passion of helping others be-come educated in what happens to be todays Real Estate Technology evolution and the new wave of business models of a "Tech Enabled Agent, physically enhanced"
about SCCAOR
The Santa Clara County Association of REALTORS® (SCCAOR) exists to meet the business, professional and political needs of its members and to promote and protect private property rights.
With an association membership of approximately 6,000 REALTORS® and 400 Affiliates, SCCAOR offers leadership, educational, political and networking opportunities.