There were no results found.
There were no results found.
Wendi Molina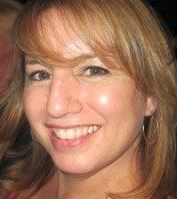 Wendi Molina has been in the Real Estate industry since 1989 when she started as a receptionist in a Mortgage Company. She became a Licensed Real Estate Agent in the early 1990's and was a loan officer and sold real estate for a few short years with her father who was a broker. In 1997 she became a Transaction Coordinator and in 1998 was President of the now defunct Transaction Coordination Association of San Diego County. In the year 2000 she worked with Realty Assist and help to create the Transaction Management Program that now goes by Sure Close. In 2004 she created a training class for Transaction Coordinators that was purchased by the California Association of Realtors and now teaches 4 classes for CAR all while running a successful Transaction Coordination Company.
I know that the Real Estate Industry is in need of a way to network Transaction Coordinators and Realtors. She joined forces with Rosanne Avila in 2015 to bring this site to fruition.
She works and resides in San Diego County.
about SCCAOR
The Santa Clara County Association of REALTORS® (SCCAOR) exists to meet the business, professional and political needs of its members and to promote and protect private property rights.
With an association membership of approximately 6,000 REALTORS® and 400 Affiliates, SCCAOR offers leadership, educational, political and networking opportunities.