There were no results found.
William Mohr, CCIM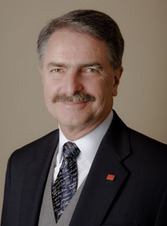 William Mohr is CEO of Mohr Financial, a real estate investment company in Oakland, California. Bill specializes in real estate group investments. His skills are in acquisition, disposition, arranging equity and debt, exchanging, design, construction, development, and management for mixed use, retail, industrial, senior housing and multi-family.  Bill teaches a number of courses for CCIM, including CI 101 and CI 104, Negotiations and Commercial Real Estate Tools.
about SCCAOR
The Santa Clara County Association of REALTORS® (SCCAOR) exists to meet the business, professional and political needs of its members and to promote and protect private property rights.
With an association membership of approximately 6,000 REALTORS® and 400 Affiliates, SCCAOR offers leadership, educational, political and networking opportunities.