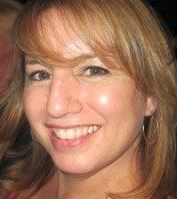 Instructor: Wendi Molina
COST
$85 for SCCAOR Members
$110 for Non-Members
$175 for Non-Members

$225 for Non-Members
To fill the needs of all the Transaction Coordinators who have asked for more information on the intricacies of the transaction, C.A.R. Education brings you Transaction Coordination 2 – Beyond the Contract (TC2).
Course Description:
This 3 ½ hour one-of-a-kind course is written "through Transaction Coordinator glasses" and covers what the Transaction Coordinator should be doing during the transaction outside of the contract. For every TC or Agent who wants to take their career or business as a Transaction Coordination the rest of the way, the TC2 course drills down thoroughly into the details, workflow and compliance requirements needed to manage every type of transaction. Students will learn the complexities of the job, the attributes of a successful TC, how to run a TC business and everything in-between.
How you will benefit from taking this course:

-Become more efficient and effective in your daily work flow
-Discover the attributes required to be a successful Transaction Coordinator
-Understand how to protect yourself and your business with compliant best practices
-Set boundaries with agents
-Feel more confident running your own Transaction Coordination business
-See the whole picture of Transaction Coordination beyond the contract
This course covers:

-What are the different types of Transactions you can process
-Disclosures, what other disclosures might you use
-What's in a name and how Buyers and sellers should be signing
-What Types of Computer Programs you might use as a Transaction Coordinator
-What is a Preliminary Title Report
-What does the agent's office need
-About the BRE
-How to work with Escrow
*TC2 serves as an elective course toward earning the CTC Certification.
Who should attend:
Transaction Coordinators, Agents or non-licensed assistants who need to understand the complete process of the real estate transaction.
Earn the Certified Transaction Coordinator (CTC) Certification
After all requirements have been met (see below), students may apply for an official certificate. Once certified, students may add the certification to business cards, websites, email signatures, blogs, promotional materials, and more. There are no annual renewal requirements.
The CTC Certification can be earned by taking the four to five courses.  Licensees have 2 required courses and two electives.  Non-Licensses have 3 required courses and two electives. For more information about the certification, please visit: www.car.org/education/designations/certified-transaction-coordinator
Courses may be taken in any order. Any mandatory or elective courses that you have successfully completed within the past twelve (12) months are applicable towards earning the CTC.
Interested in sponsoring this class?
Click here for sponsorship info