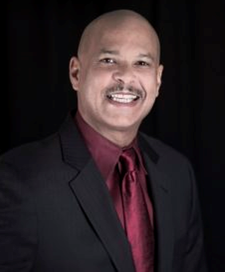 Instructor: Michael Simpson
COST
$49 for SCCAOR Members
$69 for Non-Members
This course is approved for 7 hours of Continuing Education Credit
Consumer Service CalBre Sponsor No.-5129
Some Of What You Will Discover Includes…
How to put 4 marketing systems into action that will deliver every level of client.
How to qualify prospects in 3 minutes or less and ONLY work with clients who are ready to do business TODAY.
How to reach eager sellers with MASSIVE portfolios without having a single listing.
You Will Learn The Concepts:
How to calculate Cap Rates, Gross Rent Multiplier (G.R.M's) & set up sheets
Terminology and tips for communicating with Investors and other C.I. Brokers
How top calculate return on Investment (R.O.I) vacancy, expense factors
How to analyze and determine value using the income approach
How to do a rent survey and the impact of market rent vs. actual rent on value
How investors make buying decisions.
How to find investor clients
‪How to talk to commercial brokers, How to get the appointment, what to say at the appointment.
How to use the income approach to analyze property and determine value.
Custom proven scripts, how to calculate GRM, CAP, ROI, ROE, IRR, expenses, vacancy factors and most importantly………how to use them effectively to separate yourself from everyone else, stand out, get business and GET PAID!
Huge money making tips, techniques, and strategies in your real estate contracts.
How to look different, sound different use different approaches to be unique.
Also includes How to Approach the Commercial Broker and get cooperation every time!
Interested in sponsoring this class?
Click here for sponsorship info