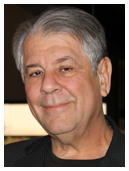 Instructor: David Compton
COST
$20 for SCCAOR Members
$30 for Non-Members
Minimize any chance of litigation by effectively executing the 5-Step Due-Diligence process.
The 5 critical steps to reduce any risk of your clients
Unearth the greatest need and desires of both Buyers and Sellers
Establishing loyal, reciprocal relationships with affiliate partners to ensure quality service.
The 11 essential steps relating to title & escrow to assure a smooth transaction.
DRE APPROVED FOR 3 "Risk Management" CONTINUING EDUCATION CREDITS
Refreshments to be provided
Interested in sponsoring this class?
Click here for sponsorship info