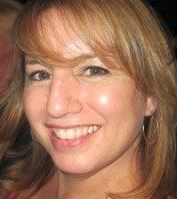 Instructor: Wendi Molina
COST
$100 for SCCAOR Members
$125 for Non-Members
$175 for Non-Members

$225 for Non-Members
Certified Transaction Coordinator (CTC) is a transaction management program for all real estate licensees and unlicensed transaction coordinators who want to build and establish a successful transaction coordinator business. Show your clients and real estate firms that you strive to achieve a higher standard of professionalism and that you are serious about the job that you do in real estate by earning this distinguished certification.
Fundamentals of Transaction Coordination is a 5 ½-hour, live-lecture course providing real estate professionals with a full understanding of the real estate transaction.
Definition of a Transaction Coordinator:
A person who assist the agent and broker in the processing of the real estate file. Gathering all information, paperwork, and following up of the contractual items. Putting together the final Broker file of the real estate transaction.
This course is designed to help close a transaction properly every time.
How you will benefit from taking this course:
Locate important information in the California Residential Purchase Agreement and Join Escrow
Instructions form (RPA-CA)
Learn how to set-up timelines for contractual obligations and contingency removals
Identify what paperwork is required from each party
Recognize which disclosures are required
Identify the role escrow plays in the transaction
Understand how to complete the documentation required in order to submit a completed file
Discover how escrow and the lending process work together to close the transaction
Learn how to be an effective Transaction Coordinator
Materials Provided:
A comprehensive workbook, which includes the presentation, sample letters, and samples of C.A.R. Standard Forms.
What this course covers:
The goals of a Transaction Coordinator
The duties of a Transaction Coordinator
What a Transaction Coordinator should know
The residential purchase contract
Contingencies
Disclosures
Processes
Systems
Process timelines
Escrow
Lending process
Getting your agent paid
How to be an efficient Transaction Coordinator
Earn the Certified Transaction Coordinator (CTC) Certification
After all requirements have been met (see below), students may apply for an official certificate. Once certified, students may add the certification to business cards, websites, email signatures, blogs, promotional materials, and more. There are no annual renewal requirements.
The CTC Certification can be earned by taking the four to five courses.  Licensees have 2 required courses and two electives.  Non-Licensses have 3 required courses and two electives. For more information about the certification, please visit: www.car.org/education/designations/certified-transaction-coordinator
Courses may be taken in any order. Any mandatory or elective courses that you have successfully completed within the past twelve (12) months are applicable towards earning the CTC.
Interested in sponsoring this class?
Click here for sponsorship info