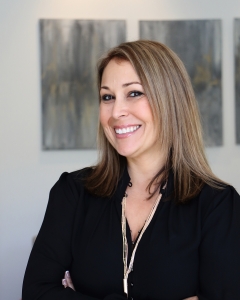 Instructor: Tamara Suminski
COST
Early Bird Registration
$139
Nov 1 – Nov 30
9PM PST
Regular Registration
$159
Dec 1 – Dec 11
9PM PST
* Student manual included
Learning Objectives
1. Fundamentals of Lead Generation
Explain the importance of lead generation and the requirements for success.
Identify the sources of leads and how to nurture those relationships.
2. Lead Incubation and Top-of-Mind Awareness
Assess your competencies and target market to determine the most effective techniques for maintaining top-of-mind awareness.
3. Lead Conversion
Apply scripts and communication strategies for qualifying and converting cold leads to warm ones.
4. Tools and Systems
Identify the tools and systems that are most effective for tracking and communicating with prospects.
5. Tracking Leads and Analytics
Describe how to research and quantify leads.
6. Online Lead Generation
Explain the most effective techniques for using websites and social media for generating leads.
Discuss the legal considerations and application of the National Association of
REALTORS® (NAR) Code of Ethics on communication with prospects.
This one-day course is an essential primer on how real estate professionals can generate leads, qualify leads, and convert qualified leads to clients. Students will learn the requirements for their lead generation strategies and efforts to be successful. They will analyze systems, tactics, and tools to keep leads warm and to maintain top-of-mind awareness. The steps of converting leads—making contact, providing information, asking questions, and qualifying leads—will be unbundled and examined.
This course:
Offers tips for choosing the best smartphone, tablet, email marketing platform, and customer relationship management (CRM) system as well as current apps.
Explores the business fundamentals of how to track, research, and quantify the leads that real estate professionals develop.
Also looks at online sites like Realtor.com and Zillow as well as online paid advertising techniques and social media marketing strategies.
As a practical resource, this course offers drip email templates and sample scripts that agents can apply to their business immediately.
This course qualifies as an elective course for the Accredited Buyer's Representative (ABR®) Designation offered by the Real Estate Buyer's Agent Council (REBAC). For information on earning the ABR® Designation go to www.REBAC.net.
Interested in sponsoring this class?
Click here for sponsorship info