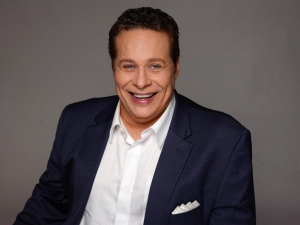 Instructor: Darryl Davis
COST
FREE
SCCAOR Members & Non-Members
WHAT YOU'LL RECEIVE:
Half-day of live coaching and training
One half-day of live coaching/training with the foremost leader in FSBOs, Expireds, and building LISTING INVENTORY — bestselling author and speaker Darryl Davis. With an amazing combination of humor and how-to's, Darryl shares some of the best tools, techniques, and strategies in the industry for building a strong, repeatable, sustainable real estate business – regardless of market conditions. The key to longevity in a shifting market is the ability to become a LISTING INVENTORY EXPERT. In this powerful workshop, Darryl will teach you the skills you need, and share the tools required for owning market share and thriving long-term in this business
FREE Audio CD, How to Become a Power Agent® In Real Estate
People who attend this seminar have said this is one of the best seminars they have ever attended. This audio CD is a recording of previous live seminar with the same content, so you can listen use it to review all the great tips and techniques that Darryl shares with you when you attend. A $69 Value!
FREE RedX Prospecting System
REDX leads the industry in unmatched data quality for FSBOs, Expireds, houses for rent, and pre-foreclosures. At this seminar you will receive a free account. With your account, you can easily access and organize your leads in your market. You will have the secret weapon in your MLS that will help you get access to hundreds of active sellers looking to list their home. Yours free for attending. A $260 Value!
Raffle
Everyone who attends will be entered into a raffle to choose from one of the 9 audio programs that makes up Darryl's Complete Learning System. Whoever the lucky winner is, this one audio program is worth AT LEAST one additional commission over the next 12 months.
WHAT YOU'LL LEARN:
How to become the dominant LISTING INVENTORY EXPERT in your market
How to position yourself to thrive in EVERY market condition
The four sections of a powerful listing conversation
The best sources for finding hundreds of listing leads in the next 90 days
How to list 7 out of 10 listing appointments you go on with FSBOs and Expireds
How to generate 2 listings appointments for every 4 calls to FSBOs and Expireds
How to put together a listing conversation that uses your own words, not a memorized script
How to show a homeowner that by selling FSBO, they could lose 14.49% off their bottom line
How to show buyers 5-7 houses and write a contract the SAME DAY
How to feel in control of EVERY appointment
WHO SHOULD ATTEND THIS WORKSHOP:
Top Producers – who wants to bring their career to the NEXT LEVEL® of success
New agents – eager to jumpstart their career by applying the secrets of top producers
Brokers and Managers – who want to get agents excited about building listing inventory
Teams looking for dramatically increased inventory and market share
Interested in sponsoring this class?
Click here for sponsorship info