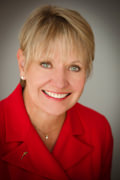 Instructor: Bobbi Decker
COST
$75

Real estate professionals know how critical it is to employ a creative and memorable marketing approach to generate leads, while clearly communicating services and value based on the buyer's needs and expectations. What is the best way to strike this balance? Do the same strategies work for different target markets?
This one-day course explores both traditional and cutting edge strategies to strengthen the real estate professional's marketing efforts and take them to the next level. The course also examines various tools and technologies available to maximize lead generation and market impact.
The Marketing Strategy and Lead Generation Course counts as one REBAC elective course to be applied towards the ABR® Designation.
Course Goals
Understand and demonstrate your value to today's buyer.
Acquire the skills and resources to succeed as a buyer's agent in a dynamic real estate market
Help buyers find the right property at the right terms and price in both buyer's and seller's markets.
Interested in sponsoring this class?
Click here for sponsorship info