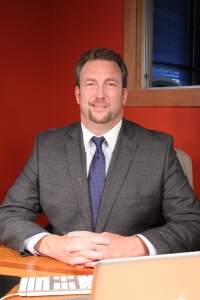 Instructor: Jack Lindberg
COST
$20 for SCCAOR Members
$30 for Non-Members
The Development of this Class:
While writing 5 books on Social Media Productivity, Jack started hearing about Burglaries, Identity Theft and more using the information in Social Media profiles. He decided to do some investigating and came up with startling results.
He wrote a class and had it approved for CE in Nevada, Wyoming and Ohio. Soon after, he presented his findings to the NAR RISK MANAGEMENT COMMITTEE at the NAR Midyear Meetings and shocked the audience with his revelations. To the right you will see letters from the State of Nevada and an attorney for the National Association of REALTORS® who was at that presentation in the Midyear Meetings.
THIS CLASS is an update to the original class on Internet Safety and contains the latest defenses to the threats to REALTORS® and their clients during the real estate sales process.
This is a class EVERY REALTOR® needs to understand the scams and tricks that are everywhere on the Internet… and what to do to protect themselves and their clients from disaster. Not only are time and money at risk… but possibly the REALTORS® actual LICENSE!
The recent "Facebook hearings" raised awareness to how much our data is collected and used against us all the time. It's important for Real Estate Professionals to understand their exposure and learn some key steps they can take to protect themselves AND their clients' data from would-be hackers, stalkers and thieves.
Burglary
We discuss vulnerabilities in public info. systems and discuss solutions. Also cover posting in Social media and having proper settings to protect key info. We discuss marketing "wording" that will not reveal info. that will encourage attacks on clients.
Phishing
We share common techniques for tricking victims into giving away passwords or financial information. Give tips on how to react when receiving an "urgent" email asking for sensitive information and how best verify these emails.
Stalking
We discuss social media sites and "check in" sites and how they show "patterns" stalkers can use. Share methods to stay "unpredictable" and help clients do the same during the home marketing process.
Identity Theft
We demonstrate the common information usually not thought about that leads to potential identity theft and show how to protect it in social media and on online.
Public WIFI Dangers
We discuss the vulnerabilities exploited by hackers in public WIFI places (e.g at a Starbucks) and how to avoid them. Talk about VPNs and secure websites as protection from hackers.
Wire Transfer Fraud
We discuss techniques used by criminals to get "in between" licensees and their clients to trick them into sending money to the wrong place. Discuss best practices to avoid becoming a victim.
Interested in sponsoring this class?
Click here for sponsorship info