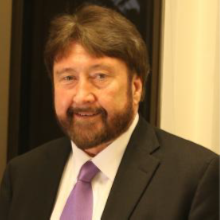 Instructor: Maine Shafer
COST
$FREE for SCCAOR Members
$10 for Non-Members
You may be thinking, "But I already have an accountant. Why do I need this seminar?" Many of us assume our accountants take care of our taxes…but forget WE are the author of the novel, our accountant is only doing the book report!
Take home strategies that save time & money
Stay out of hot water with the IRS—build ironclad audit-proof records and discover time-saving strategies.
Learn how the home office is no longer a red flag and how to increase this powerful deduction.
Learn how to transform your medical into a 100% business deduction.
More easy-to-implement strategies you need know
Your 2018 entertainment deductions after tax reform – and how to claim them.
The one vehicle ownership mistake that can cost you thousands, even tens of thousands in dollars.
Maximize your Mileage Reimbursement—Determine which method works best for you.
Interested in sponsoring this class?
Click here for sponsorship info