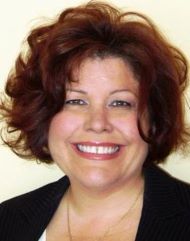 Instructor: Kelly Clark
COST
FREE for SCCAOR Members
&
$10 for Non-Members
Five Essential (and two remarkable) things you need to know about the New Tax Law!
Here's some of what you'll learn:
*  Changes in your New 2020 Tax Deductions and why your accountant can't "just take" these deductions for you.
*  How to navigate the NEW 20% 199A DEDUCTION designed for Self-Employed Professionals and worth up to $63,000!
*  Why you may want to buy a new or pre-owned car sooner than you think…the great 2019 "makeover" of the CAR DEDUCTION rules you will want to take advantage of!
*  How to deduct all of your FAMILY'S MEDICAL COSTS—even dental—as a real estate BUSINESS expense!
*  Learn how to safely qualify your home office for big tax deductions, even if you spend most of your office time at a branch office.
*  The new…and Improved… food and beverage deductions for real estate professionals that you probably don't know about.
About the Instructor:
Kelly Clark is a business consultant and training specialist with a proven background in education and business management. Having been personally selected and trained by W. Murray Bradford, she has worked closely with Bradford and Company, Inc., since 2000, as both instructor and Operations Manager. With a proven record as a speaker, Kelly is a recognized professional with over 2700 nationally taught sessions on tax strategies for the self-employed.