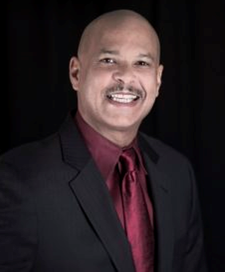 Instructor: Michael Simpson
COST
$600

Best of all you'll earn these prestigious designations to establish your authority in the marketplace as a true CRE Professional:


This Course is approved for 21 hours of Continuing Education Credit (CalBre Sponsor 5129)
Upon Completion of this Course, you'll Receive:
Invaluable Knowledge that You Can Start Implementing Right Away to Get Listings, Close Deals & Get Paid
Software to Help You Analyze
Forms & Contracts
Checklists & Templates
List of Lenders
"HAVING SUCCESS IN THE COMMERCIAL MARKETS IS NOT SIMPLY ABOUT "HAVING LISTINGS" OR GETTING BUSINESS FROM REFERRALS. IN TODAY'S MARKET PLACE, AN AGENT CAN COMPETE WITH THE LARGEST OF COMMERCIAL AGENTS WHEN THEY PUT INTO ACTION KEY MARKETING METHODS. BEYOND A SIMPLE ANSWER OF "A WEBSITE" OR "SOCIAL NETWORKING" I SHARE SYSTEMS THAT DELIVER A CONSISTENT AND RELIABLE BUSINESS REGARDLESS OF ECONOMIC CONDITIONS" — MICHAEL SIMPSON
Admission to the 3 Day Intermediate Course. The prerequisite for this course is the One Day Introductory Course.
* You are not required to take the 1 day class but the The National Commercial Real Estate Association always recommends.
Contact Kimberly Diaz for information on the One Day Introductory Course and any questions
Kimberly Diaz | Executive Assistant
The National Commercial Real Estate Association
Office: 877-877-1543 ext: 5
Website: www.thencrea.com
At this event, Michael shares on his favorite subject, LISTINGS! He will share with you his unique approach for targeting, marketing, breaking down barriers, and utilizing return on equity (ROE) concepts so that you can get more listings! He gives all of his strategies and secrets for building your very own personal GRID system in detail, including all of the criteria, marketing pieces, scripts and techniques that he personally uses to obtain Seller Listings (both exclusive listings as well as pocket listings).
Some of the other topics he will share include:
How To Be Unique & Separate Yourself From The Competition
How To Create Written Real Estate Plans & Other Real Estate Investment Planning Strategies
How To Find Properties That Are NOT On The Market
In addition, you will see first hand Michael's "Commercial Buyer System" and will have the opportunity to duplicate it and get multiple commercial leads coming into your office every day (He peaked out at 5 new leads per day)!
You will also get the opportunity to hear about our exciting mentoring, consulting and mastermind groups that we are also unveiling for the first time ever, as well as numerous other
Commercial Real Estate Systems we use such as Expireds, REO's, Short Sales and Broker Opinion of Value (BOV's).
You'll also discover:
How to put 4 marketing systems into action that will deliver every level of client.
How to qualify prospects in 3 minutes or less and ONLY work with clients who are ready to do business TODAY.
How to reach eager sellers with MASSIVE portfolios without having a single listing.
"Marketing, leads, listings, leverage is where it's at! " working with sellers's
How to get the appointment, what to say at the appointment, how to analyze, scripts, how to calculate GRM, CAP, ROI, ROE, Rate of Return (both before & after taxes), expenses, vacancy factors and most importantly, how to use them effectively to separate yourself from everyone else, stand out, get business and GET PAID! Huge money making tips, techniques, and strategies in your real estate contracts, How to look different, sound different use different approaches to be unique. Also includes How to Approach the Commercial Broker and get cooperation every time!
Off market listings(pocket listings) to be more valuable, commodity.
How to separate yourself; how to look different, sound different.
Use different approaches to be unique.
In depth strategies for working the grid system, this system us truly based on (timing).
How to show the seller how their property is truly operating, to help them maximize their return on "equity" ( R.O.E), a rare service that separates you from anyone else.
Working through seller objections.
Scripts Objection handling, watch Michael role play live!
How to determine value using the income and cost approach.
Getting the appointment.
Converting the appointment and pricing it right!
Creating and using items of value to Consult (vs. sale)
How to do needs analysis (including "risk tolerance scripts") for creating real estate investment plans with your clients (creating more value, commodity).
Financing requirements and pre approval (of assets) process.
1031, Reverse, delayed exchanges and other tax benefits.
Marketing tools and tips, where to network.
Where to market (and find) various types of income producing properties.
Software systems, Appointment checklist, pre listing package.
Listing presentation and proposal.
What and how to calculate (or use) Depreciation.
Interest paid, principle reduction, Taxes saved (or paid)
In addition, participants will earn the prestigious National Commercial Real Estate Advisor Designation