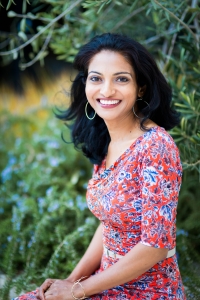 Instructor: Salila Sukumaran
COST
$15 for SCCAOR Members
$20 for Non-Members
Learning Outcomes:
Effortlessly create powerful vlogs that communicate your value.
Learn a maximum return, minimum investment publicity tool.
Craft a winning strategy to meet your 1000 true fans and grow from there.
You simply don't realize how valuable your business experiences and perspective can be for a potential buyer. As a small business owner, you've got insight into your business that can change the way your clients buy. You can educate them on key topics you wish they had known before they wasted hundreds of dollars.
Introduction to vlogging: why is video better than text?
The concept of a Trojan horse
Vlogging secrets: Body language, duration, script framework for maximum success
Crafting a social media strategy around vlogging
Activity 1: Elevator pitch converted into a vlog script
Activity 2: Shoot a 2 minute vlog on a smart phone for Facebook,
Instagram and YouTube test upload.
After class follow-up and activities
Class Requirements:
Please bring your smartphone and laptop.
Make sure your device is fully charged and ready to go. Please also bring your charger and an extension cord.
Account on 1 social media account (Facebook, Instagram, LinkedIn, Twitter) login and password
YouTube account login & password (optional, but great to have)
Connector cable to download video from smartphone to the laptop or Social media app downloaded on the smartphone to directly upload video on social media of choice.
Enough space on smartphone and laptop for capturing and downloading a 1-2 min video.
Interested in sponsoring this class?
Click here for sponsorship info