Diversity, Equity
&

Inclusion Resources
Resource Articles
The Diversity, Equity, and Inclusion Committee seeks to educate the public about resources that advance fair housing; increase DEI educational opportunities for members and the local real estate community; and integrate DEI at an organizational level.
Please continue visiting this page for updated resources as the conversation and our collection of resources grows.
Fair Housing
New Fair Housing Action Plan
The recent New York Newsday investigation underscored the need for NAR to further ramp up and reinvigorate its fair housing commitment.
NAR's new Fair Housing Action Plan, abbreviated 'ACT,' emphasizes (A)ccountability, (C)ulture Change, and (T)raining in order to ensure America's 1.4 million REALTORS® are doing everything possible to protect housing rights in America.
A Snapshot of Race and Homebuying in America
This report examines the homeownership rate among each race in 2018 using American Community Survey data by state. The report also examines the change in the homeownership rate among African Americans from 2008 to 2018 using American Community Survey data.
At Home With Diversity Certification
At Home With Diversity is an educational experience designed to present a picture of the changing face of the real estate industry. More importantly, the class teaches REALTORS® how to work effectively with—and within—a rapidly changing multicultural market. This certification addresses issues of diversity, fair housing, and cultural differences. The course teaches you to transact business in culturally competent ways.
Grants
Housing Opportunity Grants
Housing Opportunity Grants support state and local REALTOR® Associations' activities that create or improve systems, programs, and policies that expand access to housing that is affordable.
Fair Housing Grants
The Fair Housing Grant program provides funding to state and local REALTOR® Associations to enhance the importance fair housing plays in our industry and in our communities.
Diversity Initiative Grants
The Diversity Grant provides funding to state and local REALTOR® Associations to enhance the inclusion of diversity in their leadership and collaborate with local chapters of national multicultural real estate organizations. View the Success Stories tab for more information.
Commercial Innovation Grants
NAR's Commercial Innovation Grant Program provides "kickstarter" funds to help associations create new commercial services or programs.
Books
Caste: The Origins of Our Discontents by Isabel Wilkerson
In this brilliant book, Isabel Wilkerson gives us a masterful portrait of an unseen phenomenon in America as she explores, through an immersive, deeply researched narrative and stories about real people, how America today and throughout its history has been shaped by a hidden caste system, a rigid hierarchy of human rankings.
Erasing Institutional Bias: How to Create Systemic Change for Organizational Inclusion by Tiffany Jana and Ashley Diaz Mejias
All humans have bias, and as a result, so do the institutions we build. Internationally sought after diversity consultant Tiffany Jana offers concrete ways for anyone to work against institutional bias no matter what their position is in an organization.
How to Be an Antiracist by Ibram X. Kendi
Kendi weaves an electrifying combination of ethics, history, law, and science with his own personal story of awakening to antiracism. This is an essential work for anyone who wants to go beyond the awareness of racism to the next step: contributing to the formation of a just and equitable society.
Inclusify: The Power of Uniqueness and Belonging to Building Innovative Teams by Stefanie K. Johnson, PhD
In this groundbreaking guide, a management expert outlines the transformative leadership skill of tomorrow—one that can make it possible to build truly diverse and inclusive teams which value employees' need to belong while being themselves.
Lies My Teacher Told Me:  Everything Your American History Textbook Got Wrong by James W. Loewen
What started out as a survey of the twelve leading American history textbooks has ended up being what the San Francisco Chronicle calls "an extremely convincing plea for truth in education." In Lies My Teacher Told Me, James W. Loewen brings history alive in all its complexity and ambiguity.
Small Great Things by Jodi Picoult
With richly layered characters and a gripping moral dilemma that will lead readers to question everything they know about privilege, power, and race, Small Great Things is the stunning new page-turner from Jodi Picoult.
Sundown Towns: A Hidden Dimension of American Racism by James W. Loewen
In this groundbreaking work, sociologist James W. Loewen, author of the classic bestseller Lies My Teacher Told Me, brings to light decades of hidden racial exclusion in America.
The Color of Law: A Forgotten History of How Our Government Segregated America by Richard Rothstein
In this groundbreaking history of the modern American metropolis, Richard Rothstein, a leading authority on housing policy, explodes the myth that America's cities came to be racially divided through de facto segregation―that is, through individual prejudices, income differences, or the actions of private institutions like banks and real estate agencies.
The Sum of Us: What Racism Costs Everyone and How We Can Prosper Together by Heather McGhee
One of today's most insightful and influential thinkers offers a powerful exploration of inequality and the lesson that generations of Americans have failed to learn: Racism has a cost for everyone—not just for people of color.
The Warmth of Other Suns: The Epic Story of America's Great Migration by Isabel Wilkerson
In this beautifully written masterwork, Pulitzer Prize–winning author Isabel Wilkerson chronicles one of the great untold stories of American history: the decades-long migration of black citizens who fled the South for northern and western cities, in search of a better life.
We Can't Talk About That at Work: How to Talk About Race, Religion, Politics, and Other Polarizing Topics by Mary-Frances Winters
As a thought leader in the field of diversity and inclusion, Mary-Frances Winters has been helping clients create inclusive environments for over three decades. In this concise and powerful book, she shows you how to lay the groundwork for having bold, inclusive conversations.
White Fragility by Robin DiAngelo
The New York Times best-selling book exploring the counterproductive reactions white people have when their assumptions about race are challenged, and how these reactions maintain racial inequality.
Articles/Websites
NAR and the Past, Present and Future of Fair Housing
Although discrimination in housing is illegal, structural and implicit bias continue to adversely affect Black Americans in their ability to achieve the American Dream of homeownership. Article from RISMedia by Sehar Siddiqi.
White Privilege: Unpacking the Invisible Knapsack
"White Privilege and Male Privilege: A Personal Account of Coming to See Correspondences through Work in Women's Studies" (1988), by Peggy McIntosh, associate director of the Wellesley College Center for Research on Women.
Brands Are Speaking Out on Black Lives Matter. How Are Consumers Going to Respond
While in the past brands often avoided aligning themselves with political and social issues for fear of alienating swatches of consumers or striking the wrong tone, some of the country's biggest companies now have made exceptions to that policy.
Understanding Race and Privilege – National Association of School Psychologists
Suggestions on how you can begin discussions around race with your leadership and others.
NAR Provides Guidelines on Guarding Against Hate Speech
Firms and associations looked to the National Association of REALTORS® for guidance on what to do if they have to field complaints about comments deemed inappropriate. The guidelines include the following for those who receive hate speech on their association or firm's communication channels.
2021 Snapshot of Race and Home Buying in America
This report examines the homeownership trends among each racial group in the last 10 years.
What if Instead of Calling People Out, We Called Them In
Professor Loretta J. Ross challenges students to identify the characteristics, and limits, of call-out culture: the act of publicly shaming another person for behavior deemed unacceptable.
Responding to Microaggressions
Tools that help manage microaggressions that are a comment or action that subtly and often unconsciously or unintentionally expresses a prejudiced attitude toward a member of a marginalized group (such as a racial minority).
The Atlanta REALTORS® Association response to diversity and inclusion concerns
The Atlanta REALTORS® Association issued the first apology in its 111-year history to members and the communities they serve for its history of discriminatory practices while making a commitment to supporting an inclusive community in the future.
Washington REALTORS® Guide to Forming a DEI Committee
Educating members about diversity and the importance of serving all communities without discrimination is a priority mission of Associations.
Black Americans and the Racist Architecture of Homeownership
Owning a home is an undeniable part of the American dream — and of American citizenship. It is also the key to building intergenerational wealth.
Implicit bias means we're all probably at least a little bit racist
The first step in understanding how implicit racial bias works is to understand the general concept of implicit bias, which can shape the way we think about lots of different qualities: age, gender, nationality, even height.
Ten Lessons for Talking about Race, Racism, and Racial Justice
As we strive to improve conversations about race, racism, and racial justice in this country, the environment in which we're speaking seems to be constantly shifting, which shows that these conversations are more important than ever.
Article about the Importance of LGBTQ+ Visibility in Real Estate
This day of acceptance and celebration helps ensure that everyone feels safe, secure and has a groundswell of support if they decide to "come out of the closet." It doesn't matter where we are on the journey.
Urban Institute Demographic Projections
Homeownership is a critical wealth-building tool, but not everyone has the same opportunities to become a homeowner. To create a more equitable and sustainable housing landscape, policymakers, thought leaders, and changemakers need to understand the trajectory of the homeownership rate—where it has been, where it is going, who it has benefited, and who it has left behind.
Courses
REALTOR® L.E.A.D. Course:  A Case for Diversity (November 2021 release)
This course is meant to provide REALTOR® leaders with a better understanding of the concepts of diversity, equity, and inclusion as well as an introduction to some of the social psychology that makes it either easier or harder to live out DEI.
Diversity, Equity and Inclusion Self-Study Module
This course is designed to increase awareness and greater understanding among REALTOR® association leaders, members, and staff for a greater understanding of diversity, equity and inclusion (DEI) issues.
Fair Housing Self-Study Module
This course is designed to increase awareness and greater understanding among REALTOR® association leaders, members, and staff for a greater understanding of fair housing issues.
Actionable Roadmap
Actionable Roadmap for Local Association Diversity and Inclusion
Newly Updated for 2022
Incorporating diversity and inclusion can be made easier by taking specific steps and building subsequent actions at your local association, based on your previous diversity and inclusion efforts. This actionable roadmap can help you identify specific actions that will help you research and understand your membership and discover which demographic groups may be underrepresented in your market. Use this roadmap as the first steps to engage your full spectrum of membership, including those potentially underrepresented, through activities and leadership.
Terms to be Cultural Conscience
Introduction
What is inclusive language?
Inclusive language is a form of communication that avoids using words, expressions or assumptions that would stereotype, demean or exclude people.
For example, gendered language is commonly understood as language that has a bias towards a particular sex or social gender. In English, this would include using genderspecific terms referring to professions or people, such as businessman or fireman.
Please note the terms used in this guide reflect the diverse identities and experiences of British and American society, there might be alternative preferred terms in other regions which we look forward to capturing.
Language is powerful and can have varying effects; we acknowledge not everyone understands the words or phrases that are considered hurtful or offensive and that changing personal habits requires patience and empathy. This guide aims to educate and
empower all GSMA staff to use inclusive language confidently.
Asian Real Estate Association Of America (AREAA)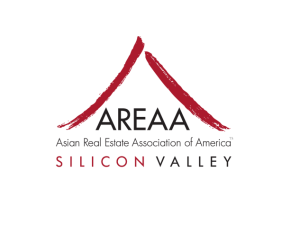 AREAA is dedicated to promoting sustainable homeownership opportunities in Asian American communities by creating a powerful national voice for housing and real estate professionals that serve this dynamic market.
Chinese American Real Estate Association (CAREA)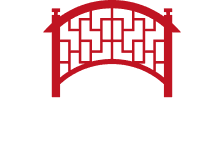 The purpose of CAREA is to promote the social and economic well-being of associate and to further the professional image of Chinese-Americans who are engaged in the field of real estate.
Filipino American Real Estate Professional Association (FAREPA)
To promote the interests of Filipino American Real Estate Professionals. To elevate the level of professionalism within the global community through education, networking, and partnership. To create a unified voice within the real estate industry.
Korean American Association of Realtors & Lenders of Northern California (KARL)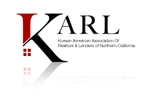 The Korean American Association of Realtors and Lenders of Northern California (KARL), committed to facilitating in word and in deed the exchange of professional knowledge among realtors and lenders for the mutual prosperity of members and the Korean American community.
LGBTQ+ Real Estate Alliance

Advocate. Elevate. Celebrate.
Advocate for fair housing for all and promote LGBTQ+ homeownership. Elevate professionalism in the industry through education and networking. Celebrate diversity and inclusion in our members and allied partners.
National Hispanic Organization of Real Estate Associates (NHORA)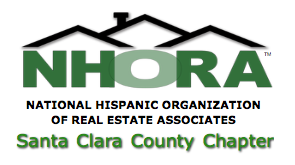 We are a national organization promoting and creating responsible and sustainable homeownership
Building a global network of real estate commerce.
A breeding ground for entrepreneurial leadership with long term goals on local, regional, and national levels.
A resource of tools and cultural awareness for anyone seeking to serve the Latino market.
A branded platform for chapter development.
NHORA is your pass-PORT to leadership development and industry prominence
– PORT = Participation, Ownership, Representation and Transparency.
Vietnamese National Association of Real Estate Professionals (VNARP)

To Connect and Empower Professional Vietnamese Organizations Worldwide
Our mission is to elevate the Vietnamese real estate community through cultural enrichment, advocacy, resource hub, education and social responsibility (CARES).
Women's Council of REALTORS® (WCR)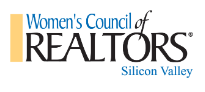 The Council exists today because its 80 year history and legacy is much more significant than "an organization of women". It is the business leadership skills the Council provides that has positioned the Council as a leader for the industry, for organized real estate, and for political action committees.
The California Association of REALTORS® proudly provides REALTORS® with information
about fair housing best practices, building inclusive businesses and organizations, and promoting more equitable communities.
Fair Housing
Fair Housing
The CALIFORNIA ASSOCIATION OF REALTORS® supports a diverse, 200,000+ member community
and the diverse communities that those REALTORS® serve. We are committed to protecting and expanding the opportunity for every Californian to sustainably own, use and transfer
real property.
Even with long-standing State, federal and local laws prohibiting discrimination, many communities remain segregated and housing discrimination and barriers to equal housing opportunity persist for communities of color, women, people with disabilities, members of the LGBTQ+ community and other marginalized communities.
On this site you can find more information about Fair Housing, C.A.R.'s advocacy on behalf of underserved communities and tools to help California REALTORS® support the homeownership needs of all communities.
Additional Fair Housing Resources:
California Real Estate Magazine's Fair Housing Issue - Click to view Magazine
Watch the replay of the CAR Fair Housing Day 2022 - Click to view event
Diversity and Inclusion Programs
Diversity is a key priority for the CALIFORNIA ASSOCIATION OF REALTORS® (C.A.R.).  This resource page provides information on various programs and projects available.

WomanUP!®
Even though the real estate industry is predominantly female, women are underrepresented in leadership positions at both the brokerage and senior management levels. The goal of C.A.R.'s Women's Initiative is to create a community where mentors and leaders can communicate, collaborate, advocate for, and support one another.
LPN
The Latino Professionals Network (LPN) creates community and networking opportunities for REALTORS® to build strong support systems, increase business opportunities and break down barriers. Join our Facebook group today!
Global Real Estate
The Global Real Estate Forum's purpose is to maximize the ability of all C.A.R. members to take advantage of the growing earnings potential associated with the increasing globalization of the real estate business. Learn more about the international real estate arena and how you can get involved in Association governance.
Fair Housing
The California Association of REALTORS® supports a diverse, 200,000+ member community and the diverse communities that those REALTORS® serve. We are committed to protecting and expanding the opportunity for all communities to sustainably own, use and transfer real property.
If you have any questions, please email Farrah Wilder.
Initiatives
Initiatives
Good fair housing practices are essential for a compliant and professional real estate business. REALTORS®, as the first point of contact for many home buyers and sellers can make a huge difference in someone's homeownership journey. With underserved communities facing additional homeownership challenges and racial homeownership gaps that remain stubbornly large; REALTORS® as stewards of homeownership, can make a huge difference.
Learn more about C.A.R.'s fair housing and anti-discrimination efforts here.
NAR supports Diversity and Inclusion, as well as a continued commitment to Fair Housing as part of its core values.
Seeking knowledge and meaningful conversation through a variety of perspectives and resources builds the ability to learn from the past and provides solutions for a better future. The purpose of this page is to collect those perspectives and resources from around the country for associations to reference and share in order to keep the conversation moving forward.
Please  visit the Diversity, Equity & Inclusion Resources page for updated resources as the conversation and our collection of resources grows.
At Home With Diversity®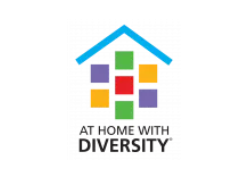 At Home With Diversity® (AHWD) is an NAR certification program designed to present a picture of the changing face of the real estate industry. Since 1998, the At Home With Diversity® program has prepared over 20,000 REALTORS® to work effectively with and within today's increasingly diverse pool of homebuyers.
The At Home with Diversity® course is a 6 to 7-hour class that can be taken online or in person and addresses the topics of diversity, fair housing, and business planning development. After successfully completing the course, REALTORS® are eligible to apply for the official AHWD certification, which conveys to clients they're working with a dynamic real estate professional with expertise that transcends cultural barriers.
Fairhaven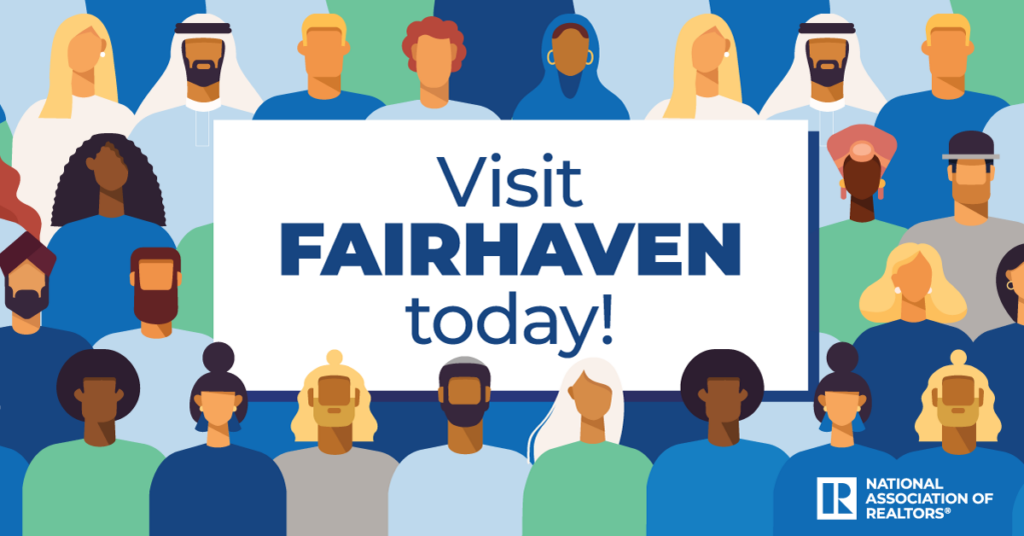 Fairhaven is an innovative training platform available to all NAR members at no cost. The training tests your knowledge of Fair Housing and helps members identify, address and prevent discriminatory practices in real estate.

Implicit Bias
Bias Override: Overcoming Barriers to Fair Housing
Watch an online workshop that helps real estate professionals confront and overcome unconscious biases that can prevent equal professional service.