Get Involved Today, Be the Leadership of Tomorrow
Those who volunteer with SCCAOR Committees receive a wealth of benefits in exchange for giving back to the industry that has supported them. They receive greater visibility, professional connections, and insights into our industry that others simply don't have.
Our committees provide valuable feedback and recommendations to our Board of Directors, so that they can make the best policy decisions on behalf of our members. Joining a committee is often the first step taken on the pathway to becoming a member of SCCAOR's Leadership Team of Officers and Directors.
Please read below for more information about each committee. Then fill out the form with your contact information and committee preferences. A committee chair or staff liaison will contact you about the next steps. Thank you for your interest in contributing your valuable time to the success of your Association!
Affiliate Committee
The Affiliate Committee consists of members who are from different sectors of the real estate industry. Together, they collaborate to come up with innovative ideas that will add value to the real estate community. The committee is dedicated to providing education, knowledge and value. If you're an Affiliate, please consider joining.
Committee Members:
Jonathan Wyant – Chair
Rob Bates
Keith Bishop
Kimberly Buttigieg
Elizabeth Castillo
Don Crozier
Janie Jensen
Marlyn Sylva
Kimberly Tucker
Ruth Van Derostyne
Scott Varney
Commercial Council
The Commercial Council provides our REALTOR® members with education, networking, and referral opportunities so they can increase their earning capacity by becoming proficient in dealing with Commercial Real Estate transactions.
Click here to visit the Commercial Council page
Committee Members:
Mike Priolo – Chair
Steve Becerra
Steve Bianchi
William Chea
Ron Cruz
Jose Gorme
Marty Lefton
Ron Ricard
Rob Silva
Education Committee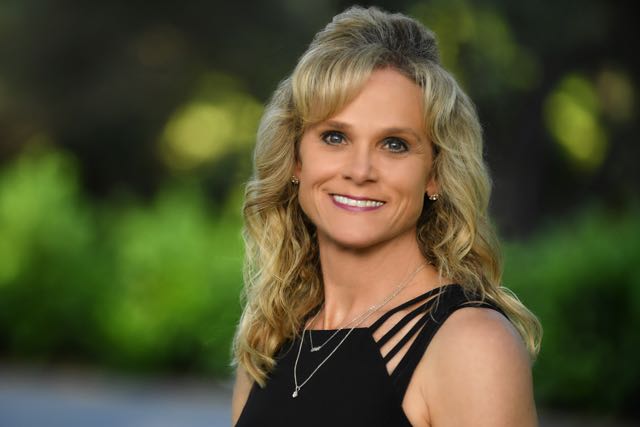 Chair, Terese Ferrara
The purpose of the Education Committee is to help staff identify relevant educational content and recommend high-quality instructors to deliver that content.
Committee Members:
Terese Ferrara, Chair
Marlene Calvello
Finance Committee
Finance committee reviews SCCAOR's budgets and ensures the financial success of the Association.
Committee Members:
William Chea – Chair
Frank Cancilla
James Dill
Cindy Dominguez
Lisa Faria
Douglas Goss
Antonio Johns
Karl Lee
Ron Ricard
Carl San Miguel
Foundation
The Santa Clara County REALTORS® Foundation is comprised of REALTORS® and affiliates who raise money through various real estate industry events to support non-profit housing and social benefit organizations.
Members
Anna Lopez – Chair
Paul Andrus
Tigran Bakchagyan
Neil Collins
James Dill
Clayton Dodds
Terese Ferrara
Cheryl Javier
Susan Lapsys
Celeste Martino
Alma Moreno
Scott Stiller
Larry Tringali
Jason Von Raesfeld
Grievance Committee
The Grievance Committee reviews ethical complaints and violations of the National Association of REALTORS® Code of Ethics.
Committee Members:
Wendell Jones – Chair
Ryan Alter
Joseph Bedodo
Wanda Buck
Noemi Campa
Kimberly Constantino
Kraig Constantino
Kristen Constantino
Robert Dudley
Karen Ginkel
Hector Gonzalez
Anne Hansen
Deborah Johnson
Ned Laugharn
Thuy Le
Michael Lombardo
Bill Robertson
Greg Wang
Linda Zimmer
Local Candidate Recommendation Committee
The Local Candidate Recommendation Committee (LCRC) ensures SCCAOR's voice is heard in the political arena through its process of endorsing candidates for office.
Chair – Gustavo Gonzalez
Local Government Relations Committee
The Local Government Relations (LGR) Committee educates members and the public on property rights & real estate issues. The committee reviews proposed ordinances and takes positions of support or opposition.
Committee Members:
Elizabeth Monley – Chair
Frank Cancilla
Jaime Gonzalez
Melanie Griswold
Gene Hunt
Steve Hanleigh
Anne Hansen
Alex Kennett
Roberta Moore
Carl San Miguel
John Scaglione
Joseph Weinstein
Kathy Wiley
Jenny Zhao
Professional Standards
The Professional Standards committee enforces the code of ethics and equal opportunities by resolving disputes between members or the general public.
Committee Members:
Ann Thai – Chair
Darnella Aulani
Kip Barnard
Frank Cancilla
Greg Carlsted
James Dill
Gustavo Gonzalez
Greg Haas
Sandy Jamison
Andrew Kim
Connie Martin
James Nichols
Jeffrey Pratt
Dr. Hassan Sabbagh
Carl San Miguel
Mindy Sullivan
ouglas Tobin
Grace Vaccaro
Dennis Wan
Kenneth Wu
Special Events
The purpose of the Special Events Committee is to assist staff with planning and organizing Member Baseball Night, Convention and Trade show, and the Holiday Celebration. They also focus on the strategy, attendance and revenue generation for the events.
Committee Members:
Frank Cancilla – Chair
Mai Huynh
Matri Coates
Garry Kunasek
Jana Levic
Hassan Sabbagh, JD
Sandra Sample
Grace Vaccaro
Teri Salvidar
Katie Nguyen
Anna Lopez
Cheryl Javier
Scott Varney
Young Professionals Network
The Young Professionals Network is geared towards those 'Young' in the business and helping you to develop the skills, knowledge and expertise to be successful REALTORS®.  Click here to visit the YPN page to view upcoming events.
Committee Members:
Lauren Ronan
Jen Beehler
Anthony Wong
Joshua Moore
Yes, I want to join a committee!