General Membership Meeting recap – June 7, 2019
Thank you to all our members who came out to our second General Membership Meeting of the year. We were welcomed by our 2019 President, Gustavo Gonzalez, who welcomed the packed crowd and shared some SCCAOR updates. We then heard from Otto Catrina, candidate for C.A.R. President-Elect 2021.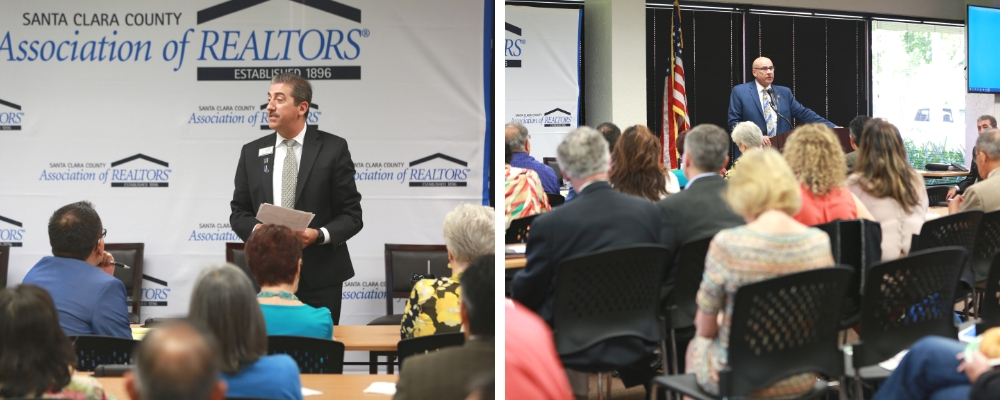 This meeting also featured a fantastic panel that discussed Accessory Dwelling Units (ADUs) aka "Granny Units". A huge thank you to our panelists: Bob Wieckowski (CA District 10 Senator), Pam Foley (San Jose Councilmember), Rosalynn Hughey (Director of Planning, Building and Code Enforcement for San Jose), and Steve Vallejos (President of prefabADU). The panel was moderated by Chrissy Garavaglia (SCCAOR Government Affairs Director).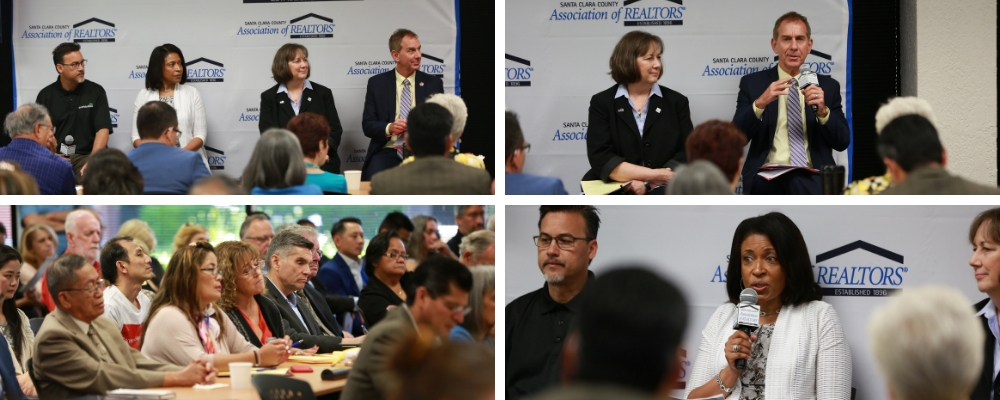 SCCAOR then recognized Membership Milestones for our long-standing members. Congratulations to everyone who hit a milestone!
We concluded the meeting with a local government affairs update from Chrissy Garavaglia, a C.A.R. update from Rick Smith, an NAR update from Mike Sibilia, and an MLSListings update from Karl Lee. You can see all the photos from this meeting on our Facebook page.
You can watch an archive of the Facebook Live video here:
This was the first SCCAOR General Membership meeting that featured interactive live polling. We asked the audience two questions after the panel on Accessory Dwelling Units, and they were able to cast their vote with their smartphone. The results of each question were then displayed live on the TVs in the room. Here are the results from each question: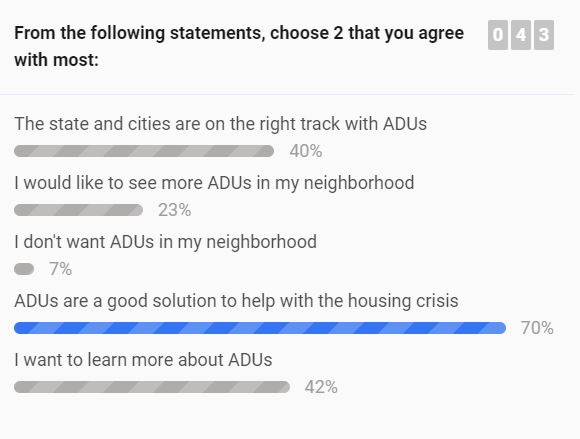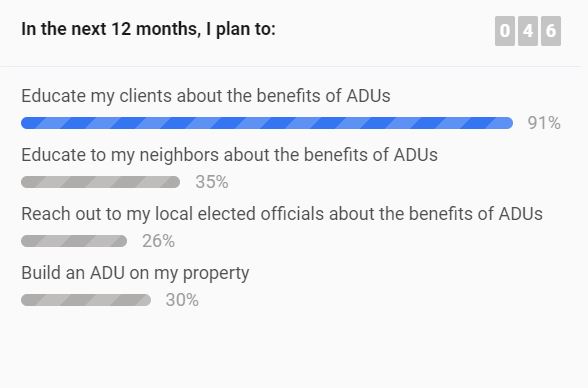 https://www.sccaor.com/wp-content/uploads/2016/05/sccaor2.png
0
0
Spencer
https://www.sccaor.com/wp-content/uploads/2016/05/sccaor2.png
Spencer
2019-06-07 12:24:26
2022-08-16 11:39:02
General Membership Meeting recap – June 7, 2019