Get to Know Steve Gonzalez: SCCAOR's Production Coordinator
We are happy to announce that Steve Gonzalez has joined SCCAOR as our new Production Coordinator. Working under our Director of Member Engagement, Spencer High, Steve will be continuing our headshot and video member benefit (currently taking a waitlist), as well as assisting with the implementation of live streaming for SCCAOR classes and events.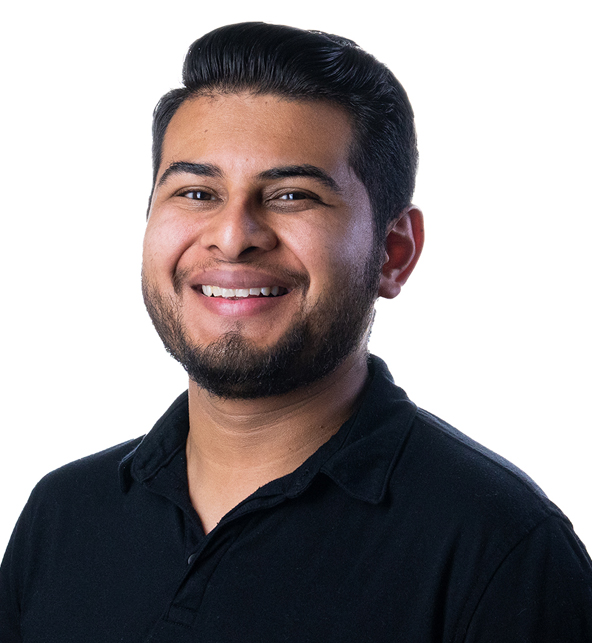 "I am truly excited to start a new journey with the SCCAOR family," said Gonzalez. "It has been interesting to start this journey during a global pandemic, and I am blessed to have been with SCCAOR. So far everyone has been welcoming with my start and I cannot wait to continue growing with the team."
Steve attended the CSU Monterey Bay where he got his degree as a Recording Technician. He has been a lifestyle photographer for the past five years. Before joining SCCAOR, he worked as a Multimedia Specialist for Lighthouse Church where he produced video and photo projects and also managed the live streaming of their weekly service.
"My time in college and work that I have done since graduating has really helped me with planning as well as approaching all projects with a creative mind," he said. "I have a passion for problem-solving and producing high-quality work for all of my clients."
While the SCCAOR Office remains closed to members due to COVID-19, members can sign up to join the waitlist on the Studio page of our website. When our office re-opens, we will be opening up Studio appointments for our members on the waitlist. We will be taking great precautions to ensure that we can provide these member benefits in the safest way possible.
"Steve is a great photographer and content creator with a sharp eye for detail," said Spencer High. "I look forward to working with him to re-open our studio services for our members as well as developing a great live streaming experience when we eventually open up our in-person classes."
In his free time, Steve enjoys biking and traveling.
"One of my favorite places in the world is Yosemite National Park," he said. "I love to hike and one of my future goals is to hike Half Dome."
https://www.sccaor.com/wp-content/uploads/2016/05/sccaor2.png
0
0
Spencer
https://www.sccaor.com/wp-content/uploads/2016/05/sccaor2.png
Spencer
2020-09-22 16:10:12
2022-08-16 11:37:40
Get to Know Steve Gonzalez: SCCAOR's Production Coordinator