There were no results found.
There were no results found.
Gov Hutchinson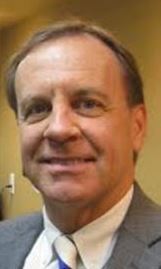 Gov Hutchinson is Assistant General Counsel of the California Association of REALTORS®.  Gov has been with C.A.R. since 1985 and manages C.A.R.'s Member Legal Services Program in Los Angeles. Gov advises REALTORS® through the "Hotline" on all aspects of real estate law and he trains and supervises other "Hotline" attorneys.  Gov received his Bachelor's Degree in History from Princeton University and his Juris Doctorate from the University of Pennsylvania.
He has written for CALIFORNIA REAL ESTATE magazine, co-authored C.A.R. continuing education courses and is a master instructor for the Education Division of C.A.R. with certification from the California Bureau of Real Estate (CalBRE). He also regularly speaks to Associations/Boards of REALTORS®, affiliated trade associations, city and county bar associations and major real estate firms.
about SCCAOR
The Santa Clara County Association of REALTORS® (SCCAOR) exists to meet the business, professional and political needs of its members and to promote and protect private property rights.
With an association membership of approximately 6,000 REALTORS® and 400 Affiliates, SCCAOR offers leadership, educational, political and networking opportunities.