There were no results found.
There were no results found.
Simon Offord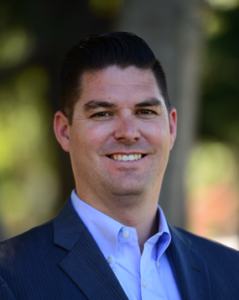 Simon graduated from the University of California at Santa Barbara in 2005. Thereafter, he remained in Santa Barbara to work at a general litigation firm before attending law school at Santa Clara University and earning his Juris Doctorate in 2009.
As a student at Santa Clara, Simon was named top of his class (receiving the CALI or the Witkin Award) in four of his courses, in addition to graduating on the Dean's List.
Simon joined the firm in 2009 after clerking for a law practice that primarily focused on real estate litigation and transactions. Simon's experience includes law and motion practice and all stages of civil trials, including serving as lead counsel in both bench and jury trials. Simon has participated in State and Federal trials.
Simon is active in the Santa Clara County Bar Association and was the co-chair of Executive Committee of the Barrister's Association in 2012. Simon is heavily involved in the local real estate community, with an active role in the Silicon Valley Association of Realtors® (SILVAR). He is currently serving as a Member of the Board of Directors for SILVAR, and served as chair of the Affiliate Group for Menlo Park and Atherton for 2012 and 2013. Simon has also obtained his Real Estate Broker's License from the California Bureau of Real Estate. He is regularly asked to be a speaker for local real estate organizations and brokerages, including SILVAR, Santa Clara County Association of Realtors®, and San Mateo County Association of Realtors®. He has also guest lectured at Menlo College for the Real Estate Law and Introduction to Law courses. In addition, Simon has been a speaker for both the Santa Clara County and San Mateo County Bar Associations.
At Brewer Offord & Pedersen LLP, Simon works on matters representing real estate professionals and homeowners involved in neighbor and property disputes, as well as on commercial leasing matters and homeowner association issues.
about SCCAOR
The Santa Clara County Association of REALTORS® (SCCAOR) exists to meet the business, professional and political needs of its members and to promote and protect private property rights.
With an association membership of approximately 6,000 REALTORS® and 400 Affiliates, SCCAOR offers leadership, educational, political and networking opportunities.