Kevin Cole Installed as President of Santa Clara County Association of REALTORS®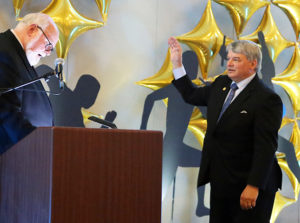 The Santa Clara County Association of REALTORS® (SCCAOR) installed Kevin Cole as its President during an evening ceremony at the Dolce Hayes Mansion on January 26. He will serve as the 2018 President of SCCAOR, a real estate trade organization that represents over 6,000 REALTORS® and Affiliate members in Santa Clara County.
"We are honored to have such a respected individual as Kevin Cole step up as a leader for this Association," said Neil Collins, SCCAOR CEO. "I have no doubt that he will lead us well."
Cole is the Broker-of-Record for Alain Pinel Realtors, the fifth largest residential real estate company in the United States. He has been a licensed REALTOR® for over 29 years and has served on SCCAOR's Board of Directors since 2013.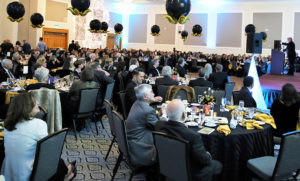 "It's an honor to lead an Association with such a rich history. I am excited to work with our strong leadership team to help promote homeownership," said Cole. "I recognize the challenges that our market has with affordable housing and I look forward to engaging on this issue with the community."
Other SCCAOR Officers that were installed include Gustavo Gonzalez (President-Elect), Doug Goss (Vice President), and Sandy Jamison (Treasurer/Secretary).
They will be joined by SCCAOR Board of Directors, which includes: Rob Bates, Helen Chong, Craig Gorman, Rick Smith, Gene Hunt, Tam Quach, Don Jessup, Trisha Motter Gordon, Tung Nguyen, Carl San Miguel, Stephen Theard, Gabrielle Perez, Karen Nelson, Frank Cancilla, and Mark von Kaenel.
https://www.sccaor.com/wp-content/uploads/2016/05/sccaor2.png
0
0
Spencer
https://www.sccaor.com/wp-content/uploads/2016/05/sccaor2.png
Spencer
2018-02-02 23:57:32
2022-08-16 12:12:06
Kevin Cole Installed as President of Santa Clara County Association of REALTORS®