TOP RESOURCES
Welcome to the SCCAOR REALTOR® family.  This page was created to provide you with easy-to-access quick links as you navigate your new membership with us!
Our website,
www.sccaor.com
, will keep you informed on the latest information to help take you and your business further.
If you haven't already, make sure to create your
login
and explore your new Member Portal & Info Hub.
The California Association of REALTORS® proudly provides REALTORS® with information
about fair housing best practices, building inclusive businesses and organizations, and promoting more equitable communities.
Fair Housing
Fair Housing
The CALIFORNIA ASSOCIATION OF REALTORS® supports a diverse, 200,000+ member community
and the diverse communities that those REALTORS® serve. We are committed to protecting and expanding the opportunity for every Californian to sustainably own, use and transfer
real property.
Even with long-standing State, federal and local laws prohibiting discrimination, many communities remain segregated and housing discrimination and barriers to equal housing opportunity persist for communities of color, women, people with disabilities, members of the LGBTQ+ community and other marginalized communities.
On this site you can find more information about Fair Housing, C.A.R.'s advocacy on behalf of underserved communities and tools to help California REALTORS® support the homeownership needs of all communities.
Additional Fair Housing Resources:
California Real Estate Magazine's Fair Housing Issue - Click to view Magazine
Watch the replay of the CAR Fair Housing Day 2022 - Click to view event
Diversity and Inclusion Programs
Diversity is a key priority for the CALIFORNIA ASSOCIATION OF REALTORS® (C.A.R.).  This resource page provides information on various programs and projects available.

WomanUP!®
Even though the real estate industry is predominantly female, women are underrepresented in leadership positions at both the brokerage and senior management levels. The goal of C.A.R.'s Women's Initiative is to create a community where mentors and leaders can communicate, collaborate, advocate for, and support one another.
LPN
The Latino Professionals Network (LPN) creates community and networking opportunities for REALTORS® to build strong support systems, increase business opportunities and break down barriers. Join our Facebook group today!
Global Real Estate
The Global Real Estate Forum's purpose is to maximize the ability of all C.A.R. members to take advantage of the growing earnings potential associated with the increasing globalization of the real estate business. Learn more about the international real estate arena and how you can get involved in Association governance.
Fair Housing
The California Association of REALTORS® supports a diverse, 200,000+ member community and the diverse communities that those REALTORS® serve. We are committed to protecting and expanding the opportunity for all communities to sustainably own, use and transfer real property.
If you have any questions, please email Farrah Wilder.
Initiatives
Initiatives
Good fair housing practices are essential for a compliant and professional real estate business. REALTORS®, as the first point of contact for many home buyers and sellers can make a huge difference in someone's homeownership journey. With underserved communities facing additional homeownership challenges and racial homeownership gaps that remain stubbornly large; REALTORS® as stewards of homeownership, can make a huge difference.
Learn more about C.A.R.'s fair housing and anti-discrimination efforts here.
NAR supports Diversity and Inclusion, as well as a continued commitment to Fair Housing as part of its core values.
Seeking knowledge and meaningful conversation through a variety of perspectives and resources builds the ability to learn from the past and provides solutions for a better future. The purpose of this page is to collect those perspectives and resources from around the country for associations to reference and share in order to keep the conversation moving forward.
Please  visit the Diversity, Equity & Inclusion Resources page for updated resources as the conversation and our collection of resources grows.
At Home With Diversity®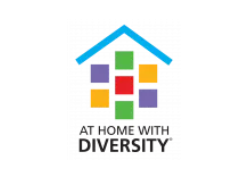 At Home With Diversity® (AHWD) is an NAR certification program designed to present a picture of the changing face of the real estate industry. Since 1998, the At Home With Diversity® program has prepared over 20,000 REALTORS® to work effectively with and within today's increasingly diverse pool of homebuyers.
The At Home with Diversity® course is a 6 to 7-hour class that can be taken online or in person and addresses the topics of diversity, fair housing, and business planning development. After successfully completing the course, REALTORS® are eligible to apply for the official AHWD certification, which conveys to clients they're working with a dynamic real estate professional with expertise that transcends cultural barriers.
Fairhaven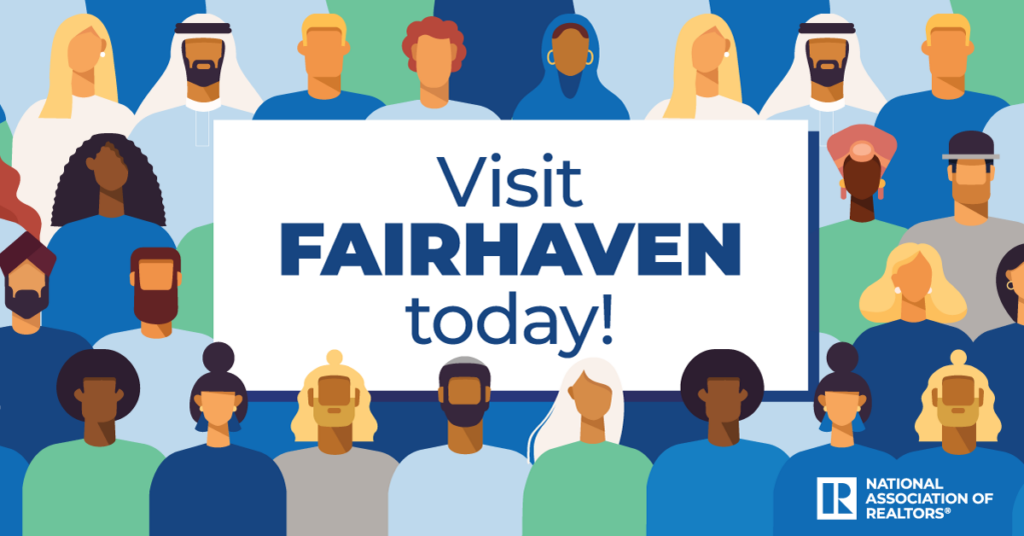 Fairhaven is an innovative training platform available to all NAR members at no cost. The training tests your knowledge of Fair Housing and helps members identify, address and prevent discriminatory practices in real estate.

Implicit Bias
Bias Override: Overcoming Barriers to Fair Housing
Watch an online workshop that helps real estate professionals confront and overcome unconscious biases that can prevent equal professional service.