SCCAOR Endorsements for 2016 Election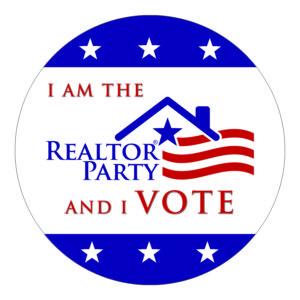 Dear SCCAOR Member,
Your vote matters! As you fill out your ballots please take the time to read about candidates and measures that the Santa Clara County Association of REALTORS® have endorsed or opposed for the November 8, 2016 general election.
SCCAOR studies the issues and candidates and endorses those share the REALTOR® Party values of homeownership and support a friendly climate for you to operate your business.
President Franklin D. Roosevelt once said, "Democracy cannot succeed unless those who express their choice are prepared to choose wisely. The real safeguard of democracy, therefore, is education."
And remember, every vote counts. In San Jose City Council District 4 only 14 votes separated the winning and losing candidate in the June 7 election earlier this year, so get out and vote!
Sincerely,
Trisha Motter
2016 SCCAOR President
---
SCCAOR Endorsements:
San Jose Endorsements
Steve Brown – District 2
Devora "Dev" Davis – District 6
Jimmy Nguyen – District 8
Santa Clara Endorsements
John McLemore – Seat 3
Mario Bouza – Seat 6
Milpitas Endorsements
Debbie Giordano – Mayor
Mark Tiernan – City Council
Campbell Endorsements
Rich Waterman
Morgan Hill Endorsements
Steve Tate – Mayor
Larry Carr – City Council
Gilroy Endorsements
Dan Harney – City Council
NO – Gilroy Measure H
There is a housing crisis and a need to spread jobs more evenly across our county and region. Measure H will make it more difficult to address either issue as each new housing or business development outside the existing city limits would need to go back to voters for approval. An urban growth boundary outlined in Measure H is not a smart growth planning tool. Instead it will make housing more expensive and jobs more scarce in Gilroy while also impacting the city budget in a negative way.
https://www.sccaor.com/wp-content/uploads/2016/05/sccaor2.png
0
0
Spencer
https://www.sccaor.com/wp-content/uploads/2016/05/sccaor2.png
Spencer
2016-10-12 18:48:14
2022-08-16 12:10:03
SCCAOR Endorsements for 2016 Election