SCCAOR General Membership Meeting Recap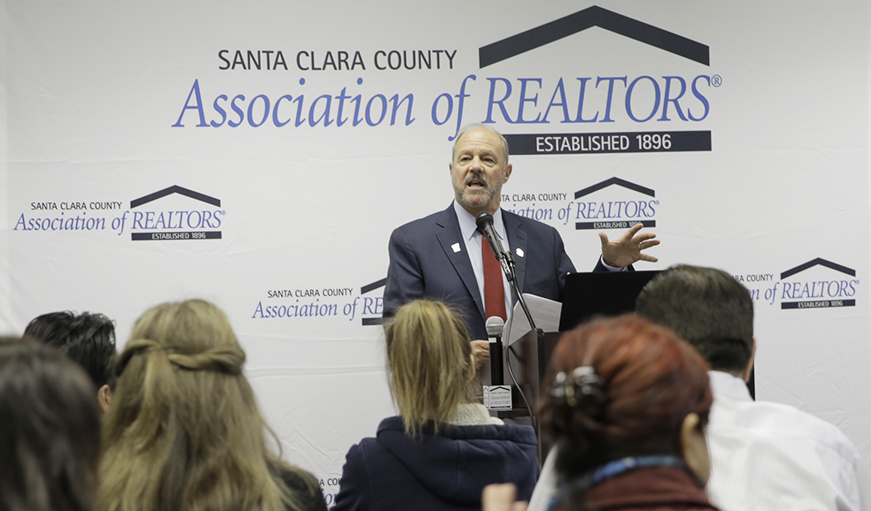 The SCCAOR General Membership Meeting was held on Thursday, November 30th, 2017. It featured updates on the California Association of REALTORS® Tax Portability Campaign, as well as other C.A.R., NAR, MLS, and local Government Updates.
C.A.R. is embarking on a historic effort to increase homeownership opportunities. They want to qualify an initiative for the November 2018 ballot which will allow senior homeowners (55 years of age and older) to keep all or most of their Proposition 13 property tax savings when they move.
Jim Harrison, President/Chief Executive Officer, MLSListings, Inc., gave an industry update and a preview of some upcoming offerings from MLSListings. You can view his slideshow here.
Dave Walsh, 2018 C.A.R. Treasurer, discussed the proposed Tax Portability Initiative that C.A.R. hopes to qualify for the November 2018 election. You can view a copy of Dave's notes here.
Watch the archived live stream from the event here:
Live at the SCCAOR General Membership MeetingFeaturing a discussion about the C.A.R. Tax Portability Initiative, as well as C.A.R., NAR, MLS, and local Government Affairs updates.

Posted by Santa Clara County Association of REALTORS® on Thursday, November 30, 2017
https://www.sccaor.com/wp-content/uploads/2016/05/sccaor2.png
0
0
Spencer
https://www.sccaor.com/wp-content/uploads/2016/05/sccaor2.png
Spencer
2017-12-04 23:17:50
2022-08-16 12:12:05
SCCAOR General Membership Meeting Recap