Senator Wieckowski to honor Hilda Ramirez at the 4th Annual Latino Heritage Leadership Awards Ceremony in Santa Clara
Senator Bob Wieckowski will honor several top achievers in the Latino Community on Friday afternoon when he hosts the 4th Annual Latino Heritage Leadership Awards Ceremony at the Council Chambers of Santa Clara.
One of this year's honorees is Hilda Ramirez, the Director of PR, Communications, and Education for the Santa Clara County Association of REALTORS® (SCCAOR). Ramirez is one of the founders of the National Hispanic Organization of Real Estate Associates (NHORA), which advocates for consumer education and business leadership.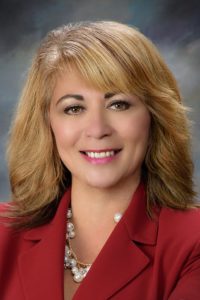 "I am so proud of Hilda's community activism," said SCCAOR CEO Neil Collins. "She is a very worthy recipient."
Other honorees this year include Amanda Montez of Silicon Valley Leadership Group, Mario Vargas of All Stars Helping Kids, and members of the Hispanic Community Affairs Council. The event coincides with National Hispanic Heritage Month, which is observed from September 15th through October 15th.
"I look forward to honoring Hilda Ramirez and the other recipients at my Latino Heritage Leadership Awards Ceremony this Friday," said Senator Wieckowski. "Hilda is a great advocate for housing in Santa Clara County and helps local professionals better serve their clients by improving their marketing skills. Many businesses are better off because of the training and consulting she provides on important communication issues."
The ceremony will start at 3:00 p.m. on Friday, October 7th. It will take place in the Santa Clara Council Chambers, located at 1500 Warburton Avenue. The event is free and open to the public; however, a limited number of RSVPs will be accepted. People wishing to attend are asked to call Senator Wieckowski 's District Office at 510-794-3900 or RSVP online at bit.ly/2cUlGYH .
Bob Wieckowski represents the 10th Senate District in the California State Legislature, one of the more diverse areas in the state of California. His district stretches from southern Alameda County into Santa Clara County. He was elected into office in 2014. While in office he has focused on job creation, clean technologies, protecting the environment and reducing unnecessary regulations.
https://www.sccaor.com/wp-content/uploads/2016/05/sccaor2.png
0
0
Spencer
https://www.sccaor.com/wp-content/uploads/2016/05/sccaor2.png
Spencer
2016-10-06 18:38:55
2022-08-16 12:10:03
Senator Wieckowski to honor Hilda Ramirez at the 4th Annual Latino Heritage Leadership Awards Ceremony in Santa Clara