Broker Tip: So you want to be a Successful Agent? Here are some Tips from Someone with 38+ Years in the Industry
By Diane DeFaria LoVerde, D&F Properties
People often ask me: "How did you get that listing or that buyer".  And I will be honest — it takes a lot of work, dedication, and passion.  I have been an independent broker for almost 33 years and I have worked in the industry for over 38 years.  I don't work for a big office so self-motivation is extremely high on my list.  Here are some ideas and tips that I would recommend to anyone that desires to be a top producing agent:
Passion is a must.  You need to love what you do.
Talk, Talk, Talk.  Being shy is not an option.  Speak with everyone and let them know what you do.  This was a challenge for me as I am generally a quiet person.  But once I started speaking more, I instantly started reaping the rewards with new clients.
Return your calls.  I call leads within 15 minutes and I always return my clients call as soon as I can.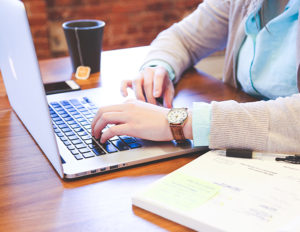 "Be Everywhere".  Having an online presence is important.  I try to create a profile for any new site where potential clients might find me.  But don't just create a profile on every site you find and ignore it. Make sure you check in on these sites occasionally and always keep your profile information updated.
Know your areas intimately.  I have been doing BPO's for over 10 years now.  The pay isn't great but I get educated in different neighborhoods every day plus I do get an occasional REO listing from these BPO's. It also helps me with my retail sellers and buyers.
Know your stuff.  Always learn new things and attend classes.  SCCAOR has so many great classes you can take. I try to take about 2 or 3 classes every month.  The "Brunch n Learn" series are also a great way to learn about the business (and network with other members!).
Get leads any way you can.  Wear a badge. Ask your friends, family, and acquaintances for referrals. Don't be shy! You never know who might be looking for a REALTOR®. Maybe your hairdresser (or your mechanic, restaurant server, kid's soccer coach, etc.) is looking to buy or sell a home.
Keep in contact with your database.  My database is growing all the time.  I send them mailers about every other month.  I also send birthday cards with a small denomination gift card for lunch or coffee.  They love it.
Have a great network.  I am a one-person shop, so broker breakfast meetings, CE classes, and board activities are great ways for me to meet fellow agents and referral partners.  Working with agents that you know makes the transaction much smoother and a lot more fun.  You might even make good friends from your network.
Great customer service, knowledge, honesty, integrity and authenticity are also some good traits to have.  Remember to work hard, love what you do, and most importantly: BE YOURSELF!
https://www.sccaor.com/wp-content/uploads/2016/05/sccaor2.png
0
0
sccaor
https://www.sccaor.com/wp-content/uploads/2016/05/sccaor2.png
sccaor
2017-05-29 22:39:44
2022-08-16 12:11:42
Broker Tip: So you want to be a Successful Agent? Here are some Tips from Someone with 38+ Years in the Industry