Santa Clara County Association of REALTORS® Leads Excursion to China
The Santa Clara County Association of REALTORS® will lead a delegation of its members to China today through Oct. 28th on a trip that will include a presentation at the Beijing Homelink Real Estate Agency, the country's largest real estate company.
Sixteen people are traveling to China, including Hilda Ramirez, director of Public Relations, Communication and Education for SCCAOR, Anne Hansen, a REALTOR® with Realty ONE Group who serves on SCCAOR's Board of Directors; Pauline Martinez, a broker at AALIS Platinum Properties; and Suzana Kubota of Coldwell Banker, who will all be speaking at Beijing Homelink.
"It is an honor to speak at Beijing Homelink and to lead a group of SCCAOR members to China, where they can learn more about the people, history and culture of this rapidly changing country," Ramirez said.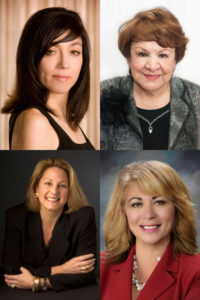 "We are delighted that SCCAOR will be coming to Beijing Homelink to lead a discussion about nuances that exist between the United States and China when it comes to the real estate industry," said Gene Shi, President of Beijing Homelink International Operations.
SCCAOR CEO Neil Collins noted that, "The Bay Area is home to a very large Asian population and with Chinese investors continuing to be a major force in our market we knew we needed to do more to prepare our members for success. SCCAOR members will be one of the very first REALTOR® associations to visit China. Over the next several days, our members will be immersing themselves in the culture and meeting with their Chinese counterparts."
The Chinese are the biggest group of foreign home buyers in the U.S. and account for 16 percent of foreign buyer activity, according to the National Association of REALTORS®. Sales from Chinese home buyers reached a record $28.6 billion between April 2014 and March 2015.
The trip to China was made available to all SCCAOR members. Participants will visit Beijing, Shanghai, Suzhou and Hangzhou.
https://www.sccaor.com/wp-content/uploads/2016/05/sccaor2.png
0
0
Spencer
https://www.sccaor.com/wp-content/uploads/2016/05/sccaor2.png
Spencer
2015-10-20 20:30:38
2022-08-16 12:09:43
Santa Clara County Association of REALTORS® Leads Excursion to China