When you join the REALTOR® family, you also gain exclusive access to valuable tools and services only available to REALTOR® members, like free real estate contracts and forms, discounts on products and services, education, free monthly housing market statistics, a powerful advocacy arm at all levels of government, and so much more.
Health Coverage
SCCAOR offers its members a number of exclusive benefit plans including medical, prescriptions, dental, vision, disability, long-term care, legal, life and retirement.
Our members (including Affiliates and their W-2 employees) have a unique opportunity to participate in special medical programs.
C.A.R. and NAR have created insurance products to help meet the needs of the REALTOR® community.
Choose from limited coverage or comprehensive coverage. They provide health, dental, vision, and life insurance products.
Detailed Information for C.A.R. Health Coverage
Detailed Information for NAR Health Coverage
The Benefits Store offers health and supplemental insurance plans to REALTORS®, Corporate, Affiliate Members, and
Employees of Member Firms. Everyone accepted/guaranteed issue.
eLearning (Online) Courses
Take control of your career in real estate by first taking control of how you learn. Give yourself the freedom to study at your own pace—whenever and wherever you want. No having to be at a classroom at a certain time each evening and no wasted time and gas commuting there. You choose what time best fits your schedule to take your courses.
License Training
Real estate pre-license education needed to get a real estate license in California. Work at your own pace using our mastery-based system without time-monitoring. All the material is online, so you can start right now!
Successful completion of the courses in this package and passing the end of course online exams satisfies the 135 hour Real Estate Salesperson requirement in California.
California New License Classes
Continuing Education
Real estate licensees must complete 45 hours of continuing education every four years. The 45 hours must include separate 3-hour courses in Agency, Ethics, Fair Housing, Trust Fund Handling, and Risk Management. Click here to build your own 45 hour package.
Professional Development
Free Tech Support
Unlimited tech support service is offered as part of your dues benefit from the Santa Clara County Association of REALTORS®. Instead of paying hundreds of dollars with other providers, call Tech Helpline. As a SCCAOR Member, there is no additional cost for you to use this service.  Click here to for more information about the Tech Helpline.
zipForm®
Members receive free zipForm® as a member benefit! zipForm® is an electronic forms software that automates the forms process and allows you to create, edit, and complete the forms required for any real estate transaction on your computer or tablet.
Supra Key and iBox
Our REALTOR® store has Supra BTLE lock boxes and Ekey fobs for purchase at member prices.  Visit our recently remodeled store to purchase keys and lock boxes and other REALTOR® products.  You can also make purchases through our online store.
For Supra product support,  visit the Supra Support site where you can view video tutorials, access software downloads, how to's, and contact information for all of your Supra product needs.
C.A.R. Legal Hotline
SCCAOR provides services to help protect your clients, yourself and your commissions through C.A.R. Legal Services and Risk Management programs. Services include the free Legal Hotline, Legal Q & A's on-line and standard forms.
C.A.R. Legal Hotline Numbers – Association Members Only
Main number (213) 739-8282
Broker & Office Managers (213) 739-8350
Have your NRDS number ready before calling the C.A.R. Legal Hotline.
Hours of operation:
Mon – Fri 9:00 a.m. – 6:00 p.m.
Sat 10:00 a.m. – 2:00 p.m
C.A.R. Mortgage Rescue™ (Finance Helpline)
The CALIFORNIA ASSOCIATION OF REALTORS® Mortgage Rescue™ is a free C.A.R. member benefit, providing both answers and assistance with moving your stalled real estate transactions forward. It provides you with invaluable one-on-one assistance with finding a Lender, loan qualifications, Down Payment Assistance, closing transactions, underwriting, short sales, funding, payoffs, REOs, Deeds in Lieu, and overall preparing your Clients for homeownership, for any of your mortgage related questions or issues.
Helpline Information
Phone – (213) 739-8383
The helpline is available Monday – Friday  8:30 a.m. – 4:45 p.m.
You can also email financehelpline@car.org or use the new Mortgage Rescue ™ Automated Virtual Assistant to help answer your questions.
Free Headshot and Video Profile
Membership Forms
Changing Offices? Download or print your forms here for SCCAOR and MLSListings.
Free or Low-Cost Dispute Resolution
We provide dispute resolution services including counseling, mediation and arbitration free or at low-cost to members.  Low-cost mediation and arbitration of disputes between REALTOR® members and their clients are conducted by the Professional Standards Committee.  For more information please visit the dispute resolution page or contact our Professional Standards Department at 408.445.5099.
MLS Subscription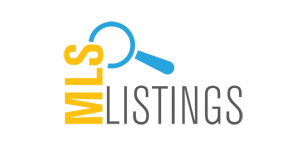 the multiple listing service (MLS) for five California counties. Located in Sunnyvale, California, MLSListings provides its 20,000+ subscribers with technology-based MLS products and services exclusively for licensed real estate professionals.  With the partnership between MLSListings and Quattro (a MLS data sharing initiative comprised of the San Francisco Association of REALTORS [SFAR], Bay Area Real Estate Information [BAREIS] and Sacramento's MetroList), MLSListings users now have access to a more extensive region.  For subscription information, click here to visit the MLS subscription page or contact the membership department at 408-445-8500.
Contact MLS support directly for MLS System issues and listing questions.
MLS Support:
866-734-5787
MLS Access:
www.pro.mlslistings.com
Community Directory
The Community Directory can be used as a free leave behind for clients when door knocking or canvasing your farm. The directories include tons of special offers for homeowners.  Each directory can be personalized on the inside cover.   Click here to view the directory.
Discounted Services
Did you know that you can earn back more than your local membership dues by simply taking advantage of the SCCAOR Benefits, Services and Discounts program?
Choose from a variety of value-added offers and savings from industry leaders. Plus, every partner provides products and services that you can use every day, in your business or personal life.
INSURANCE/LEGAL
TOOLS OF THE TRADE
TransUnion SmartMove: Property Managers – Now you can get the whole story on your potential renters. A web-based tenant screening solution. Use coupon code SCCAR2018 (Expires: 01/01/2019) then click here to take advantage of this member savings.
Sprint Services: Save with discounts on Sprint monthly service plans through your NAR membership. NAR discount code (Sprint corporate ID code): ASNAR_ZMB_ZZZ. Visit Sprint's dedicated web site: www.sprint.com/NAR or call Sprint's customer care line at (866) 639-8354. Let them know that you are an NAR member.
REALTOR Benefits® Program: Designed with you in mind, the REALTOR Benefits® Program is your official member benefits resource, bringing you savings and unique offers on products and services just for REALTORS®.   Click here to see our limited-time offers or view all program partners
Affiliate Member Benefits
Affiliate Service Provider Directory
The Santa Clara County Association of REALTORS® has partnered with companies that offer products and services members and consumers need or want.  View the directory flip book to find an affiliate service provider.