Recruiting and Retaining The Right Way
By Jim Myrick, Keller Williams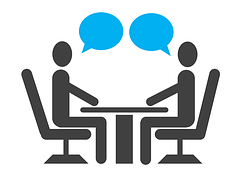 Have you ever heard the saying, "If you want to know the person's character, look at his friends?"
The same holds true for Managing Brokers.  The agents in their office say a lot about the values and success of their business.
Are you being deliberate about who you are trying to recruit and retain? When it comes to agents,  talent attracts talent and non-talent does the same.  What also holds true is that non-talent repels talent.
Is your brokerage business set up to attract the best in the business or are you creating a group for the Island of Misfit Toys?
I think one of the big mistakes that Managing Brokers make is the same thing that many agents make. They try to be all things to all people.
What are the values and business model of your brokerage?  Don't be afraid to put it out there and tell your story.  It will attract some and repel others and that is okay.  Who you will not hire also says a lot about your business.
Our business is becoming more and more transparent.  With the help of systems like Homesnap, everyone can see the production and type of business that your office and agents do.
After leaving management and becoming a partner in a larger office, I would get comments from associates saying, "Did you get tired of babysitting?"  I found it interesting how agents viewed their associates and themselves. Agents seeing their brokers tolerate and even cater to unprofessional and disrespectful behavior is extremely damaging.  Setting the bar and being uncompromising on it will reflect your character.
Terminating someone who violates your company values can actually be a good thing if done with class.  It shows that you have the courage to adhere to a set of principals and draws a line in the sand for you current associates.
When you put together a group of independent contractors, you can't manage activities but you can have a common list of guiding principles.
Great sources for this are not only your competition but other successful businesses outside the real estate Industry. I call it being a "Business Scientist".  Do the research to see what works and then implement it in your own business.
https://www.sccaor.com/wp-content/uploads/2016/05/sccaor2.png
0
0
Spencer
https://www.sccaor.com/wp-content/uploads/2016/05/sccaor2.png
Spencer
2016-07-13 20:22:26
2022-08-16 12:09:44
Recruiting and Retaining The Right Way