SCCAOR Partners with Housing Trust Silicon Valley for First-Time Homebuyer Program
UPDATE: As of September 2018, all funds for this program have been dispersed. You can visit the Housing Trust Silicon Valley program website to learn more about the other programs available. 
---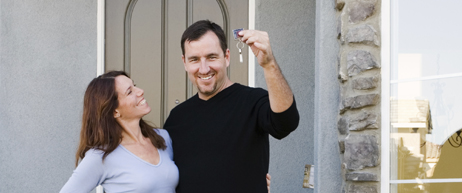 In one of the toughest markets for first-time homebuyers in years, local REALTORS® are partnering with the Housing Trust Silicon Valley to provide a $100,000 grant that will help first-time homebuyers with closings costs. With homeownership rates in 2015 at a 30-year low at 50.7% in the San Jose Metro Area, this program is meant to help hardworking families establish themselves firmly in the community through the dream of homeownership.
The Santa Clara County Association of REALTORS® (SCCAOR) and the Silicon Valley Association of REALTORS® (SILVAR) saw an unmet need in assisting first-time homebuyers and applied for the $100,000 grant from the California Association of REALTORS® Housing Affordability Fund. The Santa Clara County REALTOR® Foundation and the Silicon Valley REALTORS® Charitable Foundation are contributing the necessary operational funds to implement the grant.
The Housing Trust will grant up to $5,000 per first-time homebuyer household. Buyers looking to qualify will need to meet three key standards before applying. They must use a REALTOR® in the transaction; be considered a "first-time homebuyer" under federal tax rules; and meet the income requirement of earning up to 120% of area median income.
"I've seen many young families say they just can't make it work here and we end up losing folks to areas where they can purchase that starter home," said Rick Smith, president of SCCAOR. "This closing cost grant can make the difference for buyers just on the edge of affordability."
"We must address the housing needs of hardworking families who live in our communities," said Denise Welsh, president of SILVAR. "This program will aid first-time homebuyers in their efforts to attain homeownership."
"For first-time homebuyers, closing costs are the last step to purchasing a home. These grants can make their dream of homeownership a reality," said Eileen Giorgi, president of the Silicon Valley REALTORS® Charitable Foundation.
"We work closely with many non-profits and community groups, and what they are telling us is their workers are moderate income and can't purchase a home. Those serving the needs of the community should have a chance to invest their future here in our area," said Frank Cancilla, chair of the Santa Clara County REALTOR® Foundation.
"Local REALTORS® have been partners with the Housing Trust Silicon Valley since our founding in 2000 and have worked with us to make homeownership a reality for thousands of families in Silicon Valley," said Kevin Zwick, CEO of the Housing Trust. "This is a great new way to collaborate and demonstrates their dedication to working on the issue of affordable homeownership in our community."
https://www.sccaor.com/wp-content/uploads/2016/05/sccaor2.png
0
0
Spencer
https://www.sccaor.com/wp-content/uploads/2016/05/sccaor2.png
Spencer
2017-09-11 17:08:50
2022-08-16 12:12:06
SCCAOR Partners with Housing Trust Silicon Valley for First-Time Homebuyer Program